Macross Delta 19
Macross Δ 19
マクロスΔ 19
SPOILER Summary/Synopsis: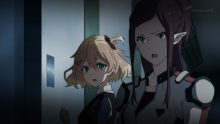 With the destruction of the Protoculture structure, the Windermere forces leave Voldor. Two days later, Hayate and Mikumo are still unconscious. Mirage and Freyja are outside Hayate's hospital room when Berger Stone from the Epsilon Foundation Brisingr branch shows up. Despite Berger working with Windermere, they take him to the bridge, where he reports to the top Chaos folks and Walküre while he waits for his cargo to be unloaded. There, he expresses a theory about music as a weapon, recounting the Macross history. On Windermere, Roid tells a similar tale to Keith as Heinz is still unconscious. Afterward, Mirage pays a visit to Hayate, who wakes up.
Thoughts/Review:
Well, this was an exposition episode and then some.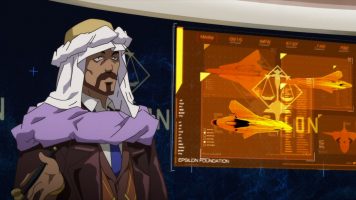 When I realized we were getting a history of the Macross universe, I thought, "Har! No Robotech here!" Yeah, I'm terrible like that.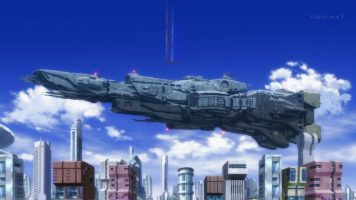 The idea being espoused of music being a weapon doesn't surprise me. In the original Macross series, music wasn't a weapon per se. Basically, the Zentradi had never been exposed to music and it touched something deep inside them.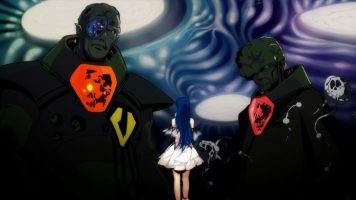 I never watched Macross Plus, so I can't speak to it.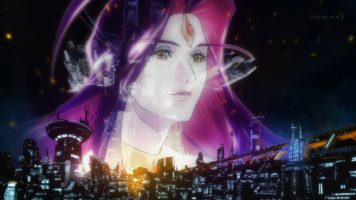 I only saw the first episode of Macross 7, but clearly that was set up to use music as a weapon. Otherwise, why would you have some loser in a variable fighter, screaming everywhere he went, "Listing to my song!" 😐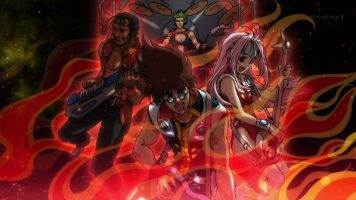 I blogged the Macross Frontier series. I could see the notion of weaponizing music there.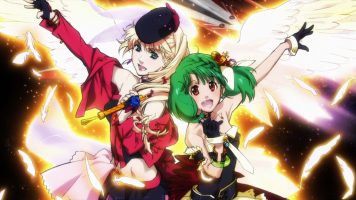 So yeah, Macross Delta coming out and saying, "We think music is a weapon" makes sense. After all, Walküre were being used on the front lines in combat situations for Var syndrome.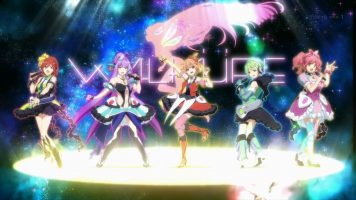 I had speculated that Mikumo was a member of Protoculture. This episode suggests that she might be an android. I really hope not. I want her to be Protoculture. Seriously, if she were an android, that should have been something easily detected. (Well, I say that, but then I'm reminded of the humanoid Cylons in the Battlestar Galactica remake.)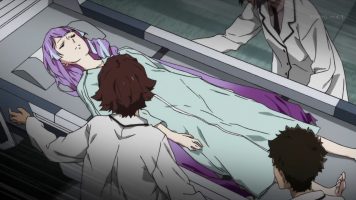 The mysterious Lady M gets more focus this episode. I'm going to go out on a limb and suggest that she's none other that LIN Minmei. Yeah, she should be an old woman at this point. Macross took place in 2009. Macross Delta takes place in 2067. Supposedly, she disappeared along with the SDF-2 Megaroad-01 in 2012. That doesn't mean that Minmei died. I think it could be quite interesting if Minmei showed up.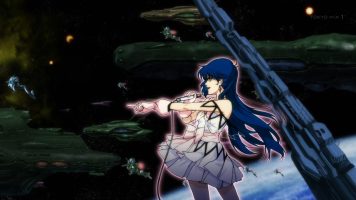 Pretty convenient that Berger Stone shows up to provide Chaos with all of this exposition, especially since he's been working closely with Roid and Windermere.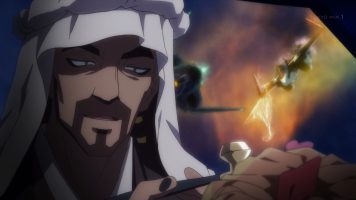 Finally, I wanted to wretch over Mirage forcibly being put back into the love triangle. I like Mirage. It is a shame there isn't some other guy there for her. Well, maybe she and Chuck could get together.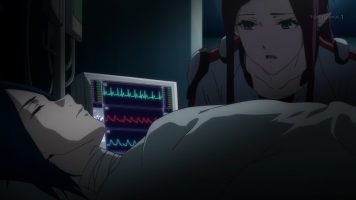 In the end, Macross Delta 19 ended up being an exposition story which sets up the final phase of the anime.