Macross Delta 26
Macross Δ 26
マクロスΔ 26
SPOILER Summary/Synopsis: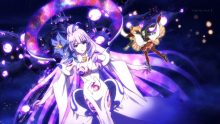 Chaos gets their assault on Ragna ready, starting it with a three member Walküre concert. Heinz orders Mikumo to do her Star Singer thing. In doing so, Heinz and other elites of Windermere become aware of Roid's plan to evolve all humanoids into Vajra-like beings with Windermere ruling all. Heinz orders his forces to help Chaos, but they are all caught in the neural net. Hayate confesses to Freyja, then Mirage confesses to Hayate. Mirage goads Freyja into confessing to Hayate, causing Freyja's song to help free them. Mikumo breaks free and is rescued while Keith and Roid kill each other. The war over, Freyja and Hayate fly off into the wild blue yonder.
Thoughts/Review:
And so this tedious, outrageously bad series comes to an end, and not a moment too soon. Seriously, I haven't felt this drained of IQ since I stopped watching Sailor Moon Crystal.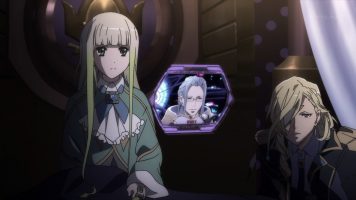 A Meaningless Story
So, what the heck was Macross Delta all about? It is the story of some glasses fetish bozo who wants the universe to evolve into creatures similar to the Vajra in Macross Frontier, with the Windermere version ruling everyone in perfect harmony.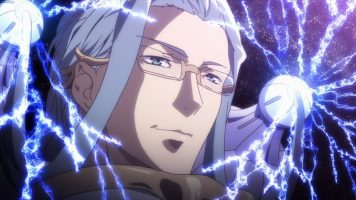 Seriously, I suffered through a 26 episode stupid advertisement for music CDs and old Macross titles. As such, what laughable goes for a plot is just mindless dribble. I have no understanding of Roid's motivations. I know even less about why he has a cabinet full of glasses (and I'm scared to ask). The whole Windermere political situation is just garbage that could have been salvaged if the writers were allowed to write a story, not produce advertising.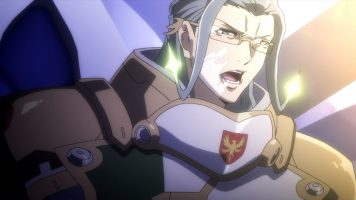 What else? We never learn who Lady M is. We don't really know about that stupid pendant Hayate wears. And I really don't understand the original purpose of the Star Singer. The whole Chaos organization is rather stupid, more so since they've got their magical idol babes in Walküre. Even if you say they were there for Vars, it is still stupid. Where's the search for a real cure since magical idol babes have so little success?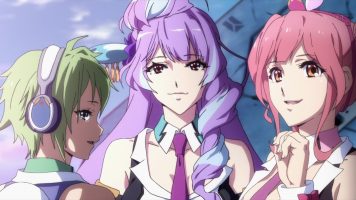 Were I to comb through this series, the number of plot holes and stupidity would probably be off the scale.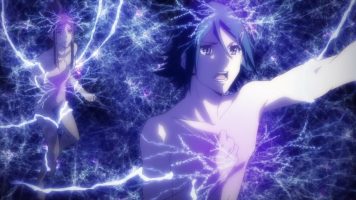 A Shocking Love Triangle Resolution
The one surprising element to Macross Delta 26 is that they didn't kill Freyja and have Hayate end up with Mirage. I never got into the prediction game on the love triangle, but I did express a desire for Freyja and Hayate to be together, then Chuck could hook up with Mirage. I was only half right as Chuck's sister came back from the dead, leaving Mirage alone. Sorry Mirage.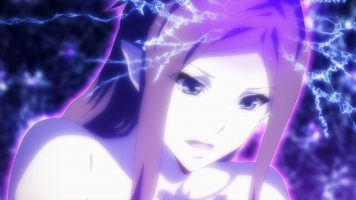 That aside, the other surprising element is that Hayate actually grew a pair and confessed his love to Freyja. I think this episode is a first anime I've watched where the second girl (Mirage) confesses to the MC to get the first girl (Freyja) to confess to the MC.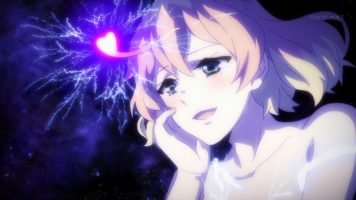 But even though I'm glad that Freyja and Hayate are whatever they are, sadly, I mostly didn't care. I say "sadly" because had Macross Delta been written to contain an actual plot with proper character development, I would have cared. I would have cheered. Instead, my brains were oozing out my ears and nose from having started to melt from the stupidity I was subjected to.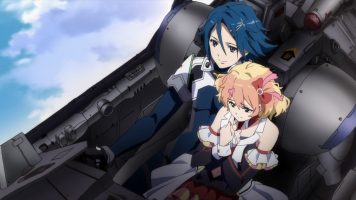 Final Thoughts and Conclusion
As endings go, even though Hayate and Freyja are a couple, there's just so many unresolved items on the table that Macross Delta feels unresolved. As such, Macross Delta doesn't feel like it should be over. I note that blog reader Rob C. remarked on how the series is open for a sequel. He's right, and based on how many people seem to think Macross Delta is awesomeness (and I guess the music CD sales were good), Japan may inflict yet another Macross Delta series on us. 😐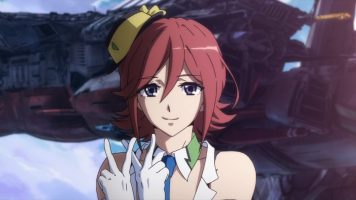 In the end, Macross Delta 26 brings about a mostly unsatisfactory end to a mediocre series.  I'll probably write a series review in the next week or so.