Izetta: The Last Witch 09
Shumatsu no Izetta episode 09
Izetta, Die Letzte Hexe 09
SPOILER Summary/Synopsis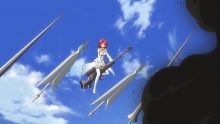 Three months after her return from Britannia, Izetta helps the Resistance ambush a Germanian train. Bianca has a meeting with Sieg to discuss how the Germanian spies discovered the location of the witch's secret room. Major Obermeyer reports that the Germanian troops are massing on the border with new weapons, believed to be designed to defend against Izetta. Finé has a chat with Izetta on the eve of the battle. On the day of the battle, the Eylstadt on the western front discover that the troop buildup there was a bluff. However, the Eylstadt Air Force already is taking Izetta to the new front. Izetta's attack is stopped by Sophia, who claims to be the former White Witch.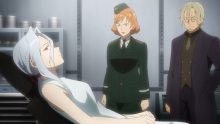 Three months earlier, Major Berkman learns that his government's secret research division uncovered the remains of the White Witch Sophie and cloned her. The clone was unresponsive to everything but Izetta's blood. On a whim, Berkman brought Sophie to the masquerade where she drew blood from Izetta, causing her to recover memory and power. Emperor Otto gives Berkman authority to proceed. As such, in the present, Sophie pleads with Izetta to not get involved. When Izetta rejects this, Sophie attacks.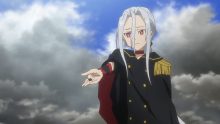 During the battle, Sophie leads Izetta to a dead zone where her partial gem allows Sophie to retain power while Izetta crashes to the ground. Izetta is stunned since this is supposed to be an area full of magic. The sadistic Sophie uses her powers to bind Izetta with chains. Then, she shows her incredible powers by launching a long range attack on the Eylstadt capital's air defenses. Once destroyed, she attacks the capital building. With that, planes filled with Germanian paratroopers come in and deploy soldiers. Tanks roll in. Two hours later, the capital falls as Germania films the defeated Izetta.
Thoughts and Review
Well, things kinda went as expected. I figured that Germania either had the original White Witch or a clone of her. Now we know which version was correct.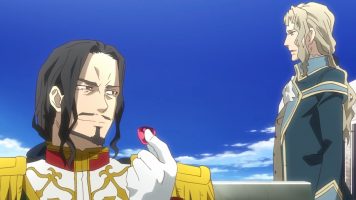 Clone vs. Original
I had figured that Germania had either cloned the White Witch or they had the original White Witch. Because of the legend, I had thought that it was possible that Germania had the original White Witch's body. Because of the magic element in the story, there could have been a reason for her to still have her body preserved. However, by using the original, I had been thinking that once revived, the White Witch could be manipulated to resent her former home country, thanks to what the princess had done to her.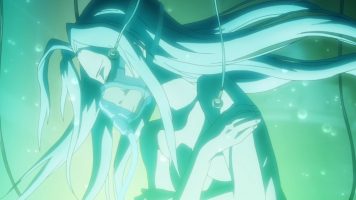 On the clone side, it seemed more likely to me that Germania would have a clone they'd created rather than the original body. That's because the world had shifted more to science, so a science solution to creating a magical being seemed more logical to me. A clone would then easily be trained to fight for Germania without any attachments to a past.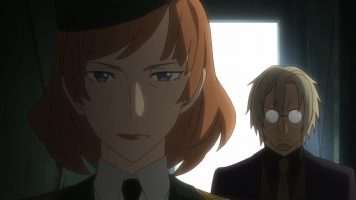 As it turned out, the writers decided to go with a hybrid solution of sorts. They had a clone created, but once said clone obtained Izetta's blood, the clone then apparently regained genetic memories of her past. Either that or Sophie has been well trained. However, I'm thinking genetic memory is the key here with Sophie having been manipulated by her memories to resent Eylstadt.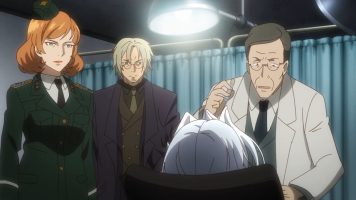 Witch vs. Witch
Once it became clear to me that Germania was apparently going to have their own witch to counter Izetta, I'd been waiting for a battle between the two. That happened in Izetta: The Last Witch 09.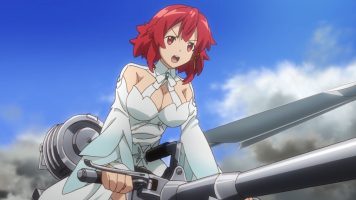 Sadly, Izetta didn't do that well against Sophia. I know Izetta has never battled one of her kind before, so there's that. Plus, Sophia had the element of surprise. That said, I would have preferred for Izetta to have done better.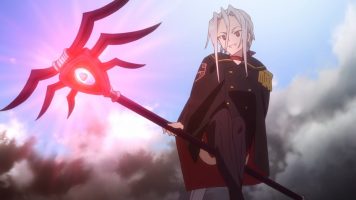 I'm also reminded that if Sophia has genetic memory, she has a lot of battle experience. She's also highly trained as a witch, as evidenced by her devastating attack on Eylstadt's capital. In that light, it is no wonder that Izetta was so easily defeated.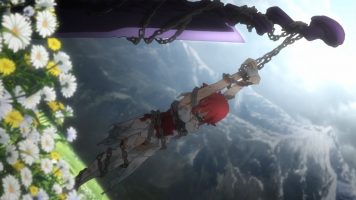 Final Thoughts and Conclusion
As usual, I'm pressed for time, so here are some final thoughts.
I liked the American styled comic book creation for Izetta's adventures.
As I thought, the red gem appears to be used for power storage. The unexpected part is that as the gem drew in power for Sophie to use, it drained the power from the local ley lines.
Although this series is supposed to be set in Europe, I'm often amused at the Japanese behaviors of characters. For Izetta: The Last Witch 09, we had Bianca start to raise an issue, then decide to leave it. I did roll my eyes at that.
I liked Izetta's new weapon ride. And she fired it several times too.
So what becomes of Izetta? I suspect we'll see the other half of the gem show up to possibly help her. Also, the rest of the original staff since I tend to doubt that Sophie's staff is the original.
Prediction — Sophie ends up switching sides, sacrificing herself after getting to know Izetta.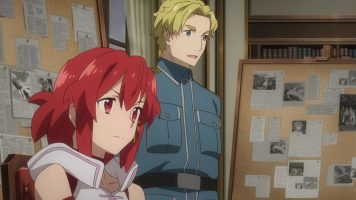 In the end, Izetta: The Last Witch 09 is a pretty good episode. Lots of things happened as expected, but that didn't lessen my enjoyment of the episode.