Men vs. Shoujo and Josei Manga
I read this article a little while back from Rocket News 24 discussing why men won't read shoujo manga (manga for girls) and josei manga (manga for young women) when women and girls will read shounen manga (manga for boys) and seinen manga (manga for young men). So I thought I'd throw my 2¢ into the mix about this topic just because I can. 😉
The Thesis of Men Not Liking Shoujo and Josei Manga
Manga-ka MATSUDA Naoko put forth a theory in her manga series Shoujo Manga to explain why men apparently don't like shoujo and josei manga. Here's the page in question from the manga (originally shared by Tina Yamashina, an American living in Japan).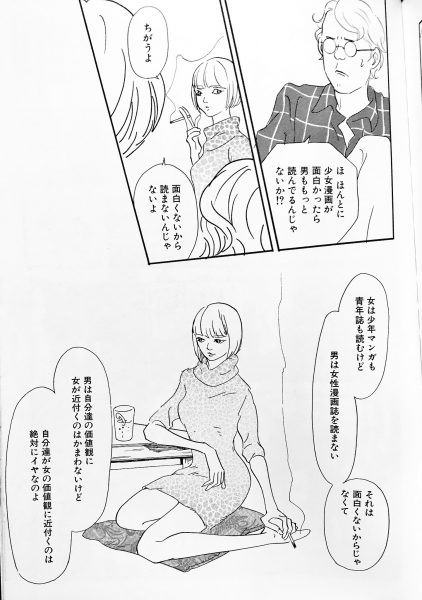 Here's the translation from Rocket News 24.
Man: "If…if shojo manga really were interesting, wouldn't more men be reading them?"

Woman: "You've got it all wrong. It's not that men don't read them because they're not interesting."

"Women read shonen manga and seinen manga. Men don't read josei manga, but not because they aren't interesting."

"Men have no problems with women pursuing them while they, the men, hold onto their own values. But they absolutely can't stand getting closer to a women's values."
I'm led to understand that Japanese manga fans agree with this sentiment. However, I wasn't really clear what "getting closer to a women's values" meant. Then I saw certain Western folks whom I follow gushing over this, I came to one conclusion. Matsuda-sensei is basically saying that men are misogynist for not reading manga geared to a female audience since women have to problem reading manga geared toward a male audience.
AstroNerdBoy vs. Shoujo and Josei Manga
I haven't read a great deal of shoujo manga or josei manga, but I've read several to be sure. Indeed, one of my top 10 favorite manga is a shoujo manga — Fruits Basket. It gets melodramatic toward the end of its run and Takaya-sensei's shift to simplistic character designs take away from some of the enjoyment, but overall, I love the manga. That said, I got into the manga having first gotten into the anime adaptation and really wanting to know the rest of the story. At the time, I had no clue it was "shoujo."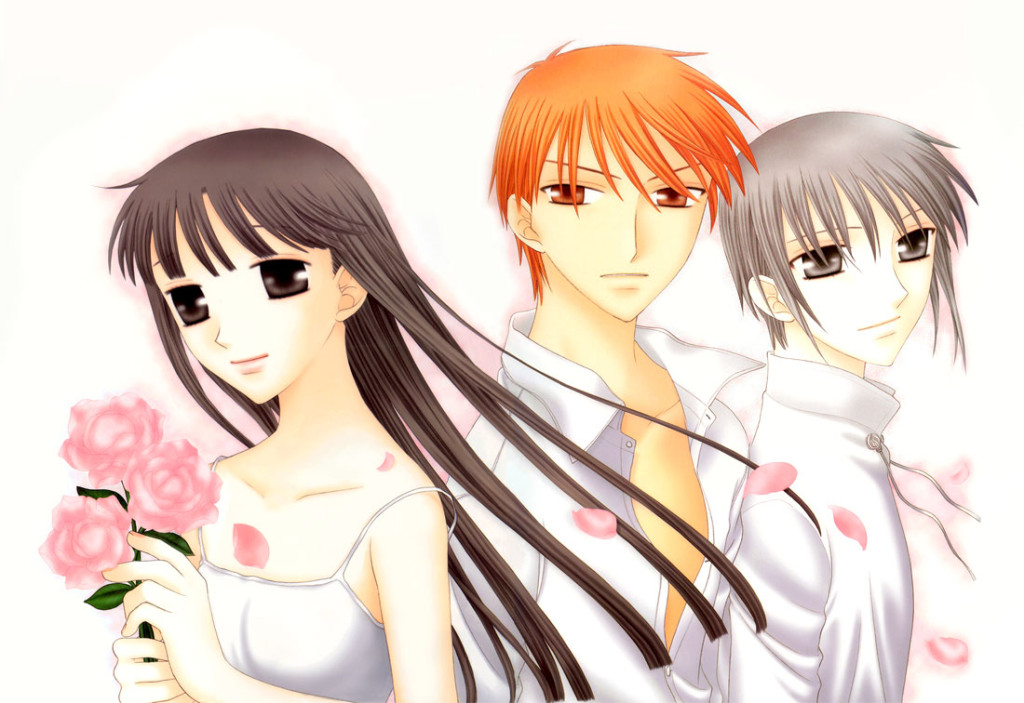 Cardcaptor Sakura — I knew it was a "mahou shoujo" title, meaning magic girl, but when I watched the anime and later read the manga, I didn't care that it was for girls. I knew the series was very popular among anime/manga fans, so I wanted to be educated. I ended up really liking the series and have been chapter blogging the new sequel that came out.
For Codename: Sailor V and the subsequent Sailor Moon manga, while the girl characters were cute with legs that went all the way up, the story was rather mediocre to me. As such, I never finished reading Sailor Moon.
For Gakuen Alice, had TokyoPop not died, I would have continued to read this shoujo manga. The story was quite good and the artwork is pleasant to look at. I wish someone had license rescued the title 'cause I'd love to know how it all ended.
Kare Kano was good until Tsuda-sensei got lost in the weeds exploring the past of the parents of her male and female leads. Honey and Clover is a good manga, but very melodramatic. I haven't wanted to read again 'cause I hated the ending.
There are other titles I've read; some forgettable, some OK.
What About the Shoujo and Josei Manga You Don't Read?
To be honest, I don't read manga titles because they are shoujo, shounen, josei, or seinen. I read manga titles because something about them catches my interest. It could be artwork from the manga. The anime adaptation often makes me seek out the source manga. It could be buzz that comes to my ear or recommendations blog readers make to me. The demographic isn't much concern. What I want is something with a good story, good character development, attractive character designs, and for my English adaptations, Japanese honorific usage.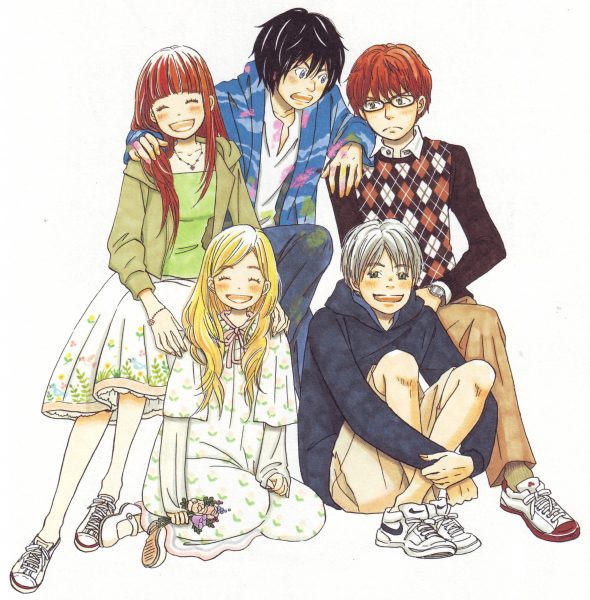 The one problem I've had with some shoujo manga is that the artwork doesn't appeal to me. However, there are some shounen manga with that same issue. I'm a visual kind of guy, so that's what needs to hit me first. That's why when the American comic strip Dilbert first came out, I didn't read it for years because the artwork is ugly. However, this is where the buzz and other elements come into play to make me take notice and decide to see what it is all about, ugly art notwithstanding. Today, I love Dilbert.
Looking at the artwork for Matsuda-sensei's Shoujo Manga series, I would just move on because nothing about it grabs me.
That said, I don't see a lot of buzz for shoujo or josei manga in the circles I walk through. So I suppose that goes into Matsuda-sensei's thesis about men not reading shoujo or josei manga.
Does it Matter?
The whole reason for the two male and two female demographic formats in Japan is marketing. So if shounen or seinen manga appeals to girls and women an top of the intended male demographics, then that's just icing on the cake for the publishers. Although the shounen and seinen manga-ka may not be trying to do so, clearly something some of them are doing draws in the female audience as well.
On the other hand, the manga-ka writing/drawing shoujo and josei manga aren't doing anything that draws in male audiences. This apparent assumption that men aren't reading manga for females because they are misogynist is just nuts. Yes, I know that in Japan, there's a notion that the men miss the traditional male/female roles in society. (And that is partially what I think is contributing to Japan's critical birth rate crisis, but that's another topic.) However, some popular shoujo or josei manga haven't been massive breakouts without male support.
At the end of the day, can't folks just read what they want? I despise this notion that one should "support" things just because one needs to do so. Just because shounen and seinen manga happen to be drawing larger female audiences doesn't mean that men MUST start reading shoujo and josei manga.
Conclusion
I guess Matsuda-sensei is ultimately complaining that manga-ka for shoujo and josei would have to change their style and such to appeal to men. If men weren't such misogynist, this wouldn't be the case. I'm sorry she (and apparently way too many other people both in Japan and outside Japan) feels this way. The fact of the matter is that people should read what they want to read. It isn't men's fault that shounen and seinen manga titles can often have a broad appeal beyond the male demographic.
For me, I'm going to continue to read the things that catch my interest. It won't matter if it is shounen, shoujo, seinen, or josei. 🙂