UQ Holder Anime Coming October 2017
The Japanese site Comic Natalie has announced that the UQ Holder anime is coming in October 2017. Here's promo artwork from the official UQ Holder anime website.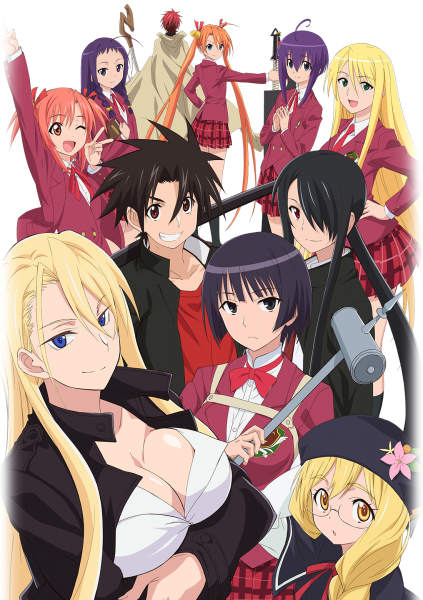 Considering that Yue and Nodoka are part of Negi-MotB's team now, they make sense to be in this promo. Elderly Ayaka has shown up (and her young self in a flashback), so she makes sense. Makie, on the other hand, doesn't seem to make sense to be in the promo image. She only had a cameo in the flashback and a cameo when the manga started. That makes me wonder if the UQ Holder anime is going to emphasize certain Negima bits to start before going into the UQ Holder stuff. Or possibly, the Negima aspect is going to play a larger role somehow.
Based on every other anime adaptation of something Akamatsu-sensei does, I expect that the anime UQ Holder will be only loosely based on the manga with a lot of original content added. Whether that will end up being good or not remains to be seen. Oddly enough, since UQ Holder was mostly just random adventure stories for the first portion of its existence until more Negima elements were introduced, changing the story structure and such won't bother me, unlike how Negima was changed.
I note with some amusement that after Xebec and SHAFT had their turns, it is now time for J.C. STAFF to have a go at an Akamatsu-sensei title. They've done stuff I've liked, but they've also had moments where they make decisions I've not been fond of. But we'll see what they do here.
I do plan to watch/review the UQ Holder anime when it comes out. I'm guessing Crunchyroll will pick it up, but one never knows for sure.
So, what are your thoughts about this? Let me know in the comments.