Shocking Rumors Regarding Hayate the Combat Butler
I got alerted to a wild rumor (but possibly true, depending what a translator comes up with) that Hata-sensei has revealed information about Maria. This is so fantastic in the extreme, but in case it is true (and there's a part of me that does think Hata-sensei would do this 'cause "reasons"), I'll wrap this reveal in spoiler tags.
Maria
Maria is actually Hayate's sister!
[collapse]
Here's where this rumor is coming from.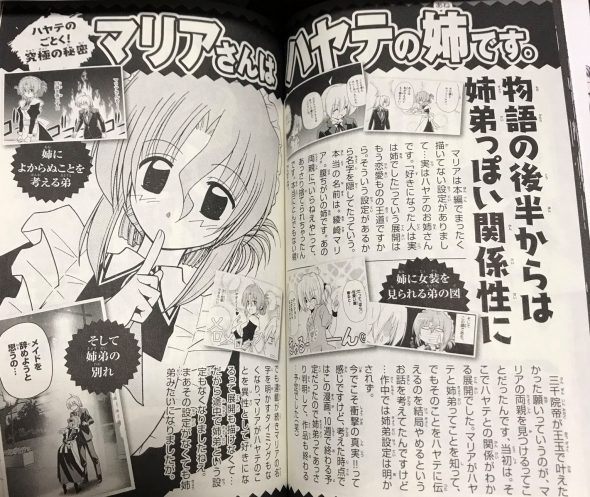 So if you can read Japanese and enlighten us, let me know. The more I see the reactions online, the more I think this is true.
As a bonus, here is some of the extra material Hata-sensei drew. I'm not sure if this is all of the pages or not as there are page skips. The Chinese have already translated this and it seemed to be the same pages.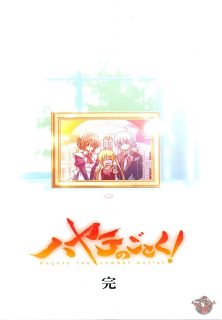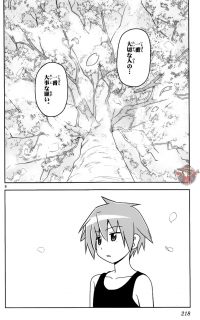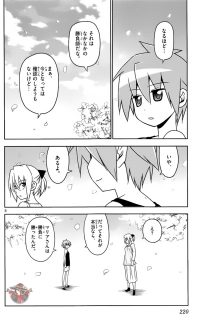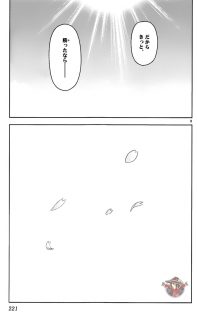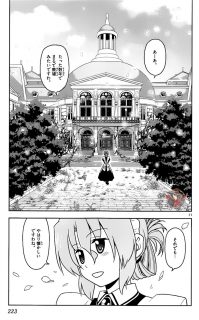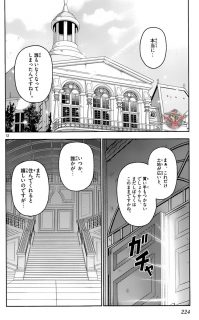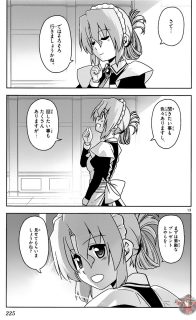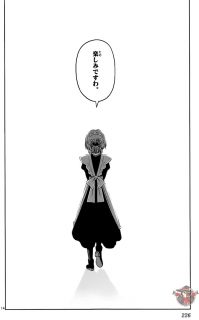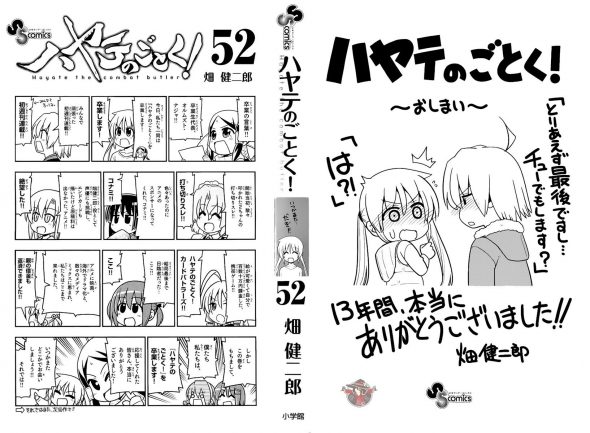 And finally, Hayate's harem members (you could say that Maria, Isumi, and Sakuya were lesser members) in wedding dresses.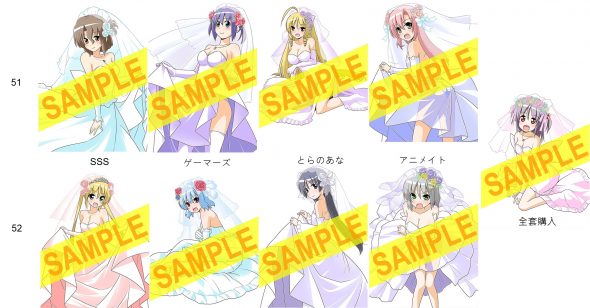 I'm not 100% sure, but I think only one of these came with an LE copy of volume 52. If I'm right, to collect them all, you'd have to buy 9 copies of the manga.
Anyway, what are your thoughts on all this?
Update: Here's a link to a Japanese blog review of volumes 51 and 52, which has some additional info for those who read Japanese.