UQ Holder Anime Licensed (But it will probably cost you more money!)
Sentai Filmworks has licensed the UQ Holder anime series (TV series only, not the Limited Edition OAD from what I can see — I'm checking for confirmation on this and will make an update if I get an answer). The series will be simulcast on Anime Strike for $4.99/month. Of course, you need to be an Amazon Prime member first, so that means that you'll also need to pay $10.99/month (though I think Amazon has a deal to pay $99/year). So, for those interested, chalk up yet another monthly streaming expense to an already fractured streaming market.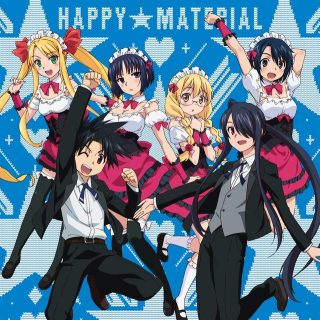 I'm glad to see UQ Holder anime licensed, but I'm really not happy with the constant fracturing of the streaming market. After Netflix because such a hit, everyone and their brother has decided that they MUST be in on the streaming market. I'm already paying for Netflix (which is losing most of the stuff that I used to stream from background noise while working), Crunchyroll, and Amazon Prime. So add another cost to watch UQ Holder legally. And with Sentai in charge, I'm guessing the adaptation will be Americanized somewhat (aka: localization) and we won't see Japanese honorific usage and such. But we'll see.
But, if you can afford the additional charge, you can now watch UQ Holder legally in the U.S. Not sure how this will impact folks outside the U.S.
Assuming I get a PC back and I can make time (and not be utterly exhausted), I'll try to review the series when it airs.