Full Metal Panic! Invisible Victory 06
フルメタル・パニック!Invisible Victory episode 06
SPOILER Summary/Synopsis: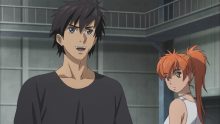 Sousuke helps Nami's crew make repairs to her Savage AS unit. Sousuke gives it a new paint job to remind him of his old AS unit. Thanks to Sousuke's superior skills, he brings numerous victories to Nami, even gaining an official sponsor. As a result, Nami begins to feel things for Sousuke. However, Sousuke's wins upset the natural order. As such, when Sousuke and Lemon go out shopping for parts, they are arrested by the corrupt police of Namsac.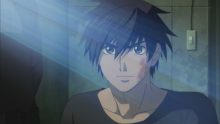 Sousuke takes a mild beating, but agrees to go along with the police chief's corrupt rigging. However, Sousuke wants in on the illegal fights with real weapons. The chief agrees and releases Sousuke, but keeps Lemon as insurance. Back at the hotel, Sousuke tells all of this to Nami, but confides to her that this was his plan all along. He reveals that the group Amalgam is behind the arena fights and this is his way to finding them. Nami reluctantly agrees to help. Meanwhile, the chief gets a call from Kurama, warning him about Sousuke.
Thoughts/Review:
With Full Metal Panic! Invisible Victory 06, we finally get to understand the situation Sousuke is in at present.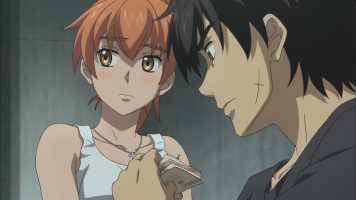 Getting Lost in the Job
One of the interesting elements to me is how Sousuke started losing his focus on the real reason why he signed up with Nami's crew. I had figured he needed money to go after Kaname, and I've no doubt this is still true. However, had Kaname not been in the picture, Sousuke could have easily lived a life as an AS arena pilot. The corrupt police aside, it would have been a good life for Sousuke.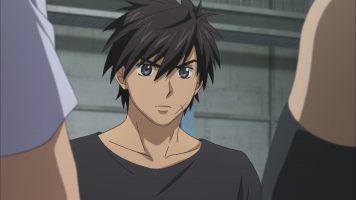 Nami would have also been a good girlfriend and even wife for Sousuke. They would have made a good husband and wife team in working the business, getting more sponsors, and who knows, maybe even get more AS units. Kinda like a NASCAR situation.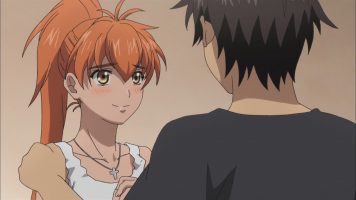 I liked how Sousuke acknowledges how comfortable he's become in this life. He may still be dense about women, but in a way, I think he realized how things could have been with Nami, if Kaname weren't in the picture.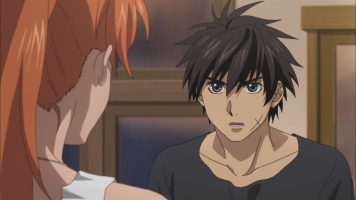 Back On Mission
We learned that it has been three months since Amalgam attacked Mithril. I can't remember if this Amalgam arena plot element was discussed in The Second Raid or not. If someone knows, let me know.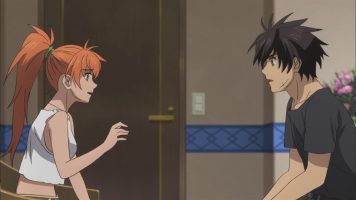 That aside, things make sense on why Sousuke is doing what he's doing. Mithril may be dead, but there's still Kaname out there somewhere. While I suspect she's in NTR mode now, no doubt, Sousuke will be able to NTR her back, 'cause that's what a manly MC would do if his girl was stolen from him. 😉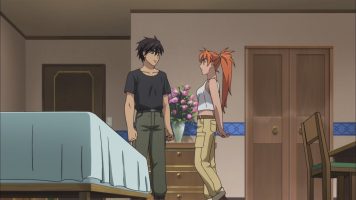 Final Thoughts and Conclusion
I'm behind, as always, so I better wrap up my review of Full Metal Panic! Invisible Victory 06.
With Kurama getting involved in this story arc, I'm really having trouble seeing how this arc ends. I guess nothing to do but wait and see.
I really hope Nami and crew don't get killed. Nami may have some heartbreak ahead, but I can handle that. I don't think I could handle her getting killed for some reason.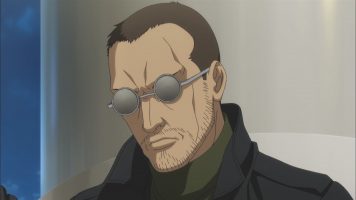 In the end, Full Metal Panic! Invisible Victory 06 links this current story arc back to the main story. I'm looking forward to seeing where things go from here.