"Tenchi Muyo! GXP" Leaving FUNimation on February 8!

Sophie at FUNimation just posted the news that at 00:01AM on February 8, 2019, FUNimation would be removing Tenchi Muyo! GXP from their streaming service. It will be removed from their store as well.

There's a part of me that's kinda bummed out by this news. I was still new to anime back when GXP was airing in Japan. Pioneer was the licensor of all things Tenchi Muyo! up until that point. Since FUNimation's subtitle policy back then was one I highly approved of, I remember posting somewhere that I hoped FUNimation would license it. Folks lambasted me for this, but I got my wish. That was fifteen years ago.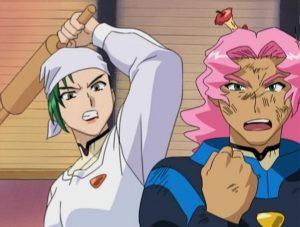 Today, I'm guessing not a lot of English speaking anime fans are even aware of Tenchi Muyo! GXP, much less trying to watch it. Unlike Japan, where Kajishima-sensei is still cranking out GXP novels, and the Tenchi Muyo! brand is still a very popular one, I get the feeling that for the most part, we in the West are like, "Meh! That's old crap. Why would I want to watch that?"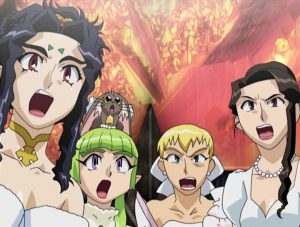 I've been asked if this might have an impact on FUNimation licensing Tenchi Muyo! Ryo-ohki OVA 4. Ever since I saw the series, I felt fairly sure that no Western publisher of anime is going to pick this series up. OVA 4 was written for Japanese fans of the canon Tenchi Muyo!, who buy everything that Kajishima-sensei produces. That makes it a hard sell outside of Japan, since we only just recently gained access to the True Tenchi Muyo! novels.  OVA 4 requires some decent knowledge of the first several GXP novels to understand some of the things going on.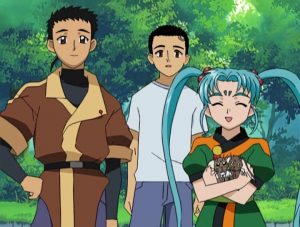 So, if you've been on the fence about buying Tenchi Muyo! GXP, I would encourage you to do so now before it goes out of print and the DVD sets start selling for an insane amount of money. And if you want to read my Back to the Vaults article on GXP, click this link.
What do you folks think about this news? I'd love to hear your thoughts in the comment section.
Update! FUNimation has since removed the part of the post about the DVD's leaving the store. According to ANN, "Funimation told ANN that this was incorrect, as only the digital license has expired, not home video." Although I already on the original box set, I am glad the DVDs are still going to be there…for now.
Still, may as well pick up GXP if you haven't done so already. 😉