The Helpful Fox Senko-san 09
Sewayaki Kitsune no Senko-san 09
世話やきキツネの仙狐さん episode 09
Spoiler Summary/Synopsis
Senko-san discovers that Nakano has a taste for cheese gratin. As such, she goes to see Koenji, who knows how to make this Western dish. Koenji agrees to teach her, and Shiro offers to assist. Koenji is amazed at how quickly Senko-san picks things up. Senko-san is amazed by the microwave-oven unit Koenji has. After making the gratin dish, the trio try it and find it to be very good. Senko-san cleans up, then makes it for Nakano, adding some of her own special ingredients. He loves it.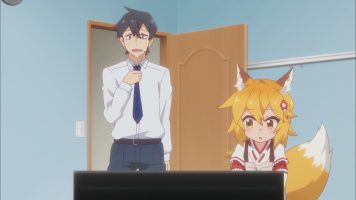 Sometime later, Nakano comes home hot and sweaty. Since he needs a haircut, Senko-san offers to give him one. He's a little concerned she'll give him some warring state hairstyle, but she assures him that she's up on the latest styles via a men's fashion magazine. Nakano finds the hair cut quite relaxing and Senko-san does a good job. Senko-san decides to wash his hair, which he ends up enjoying. Afterward, she lets it slip out that she made a mistake in cutting , but uses her magic to fix the problem.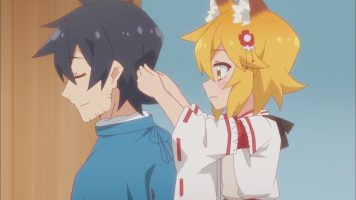 Thoughts/Review
Chapters 21 and 18 from the source manga were used to adapt The Helpful Fox Senko-san 09. As such, we get some gratin fun and some hair cut fun.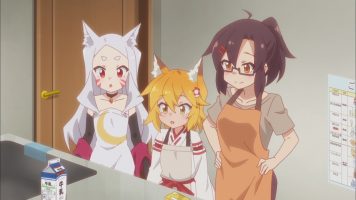 Cooking Fun
It was weird having Koenji being the one with the cooking knowledge rather than Senko-san. However, it makes sense that Senko-san wouldn't be up on Western foods considering what she is.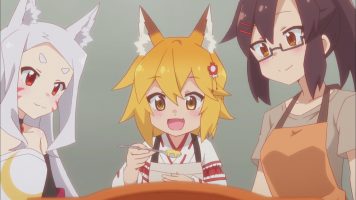 I did find it humorous that Shiro wanted to add sugar to the gratin. And then she did add sugar to the cup ramen at the end. I can't imagine ramen with a sweet taste. 😅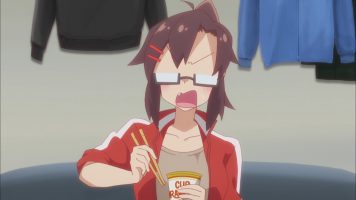 The Loli-babaa Wife Barber
Its kinda fun watching Nakano allow Senko-san to do more and more for him. This time, he lets her cut his hair. I know a few guys who's wives cut their hair. It saves money and I guess it isn't a problem for the wives in question.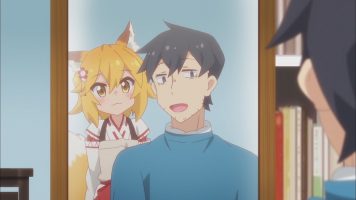 Getting a shampoo is nice. I had it done once when I had a gift card or something. It was kinda weird having some woman I didn't know washing my hair and massaging my scalp. But it was kinda nice. So I imagine having a wife do it would be pretty cool.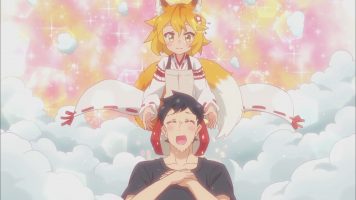 Changes to the Source Material
As per usual, there were changes in The Helpful Fox Senko-san 09 from the source material. Most of this was filler to complete the episode. There were two major things of note. First was having Shiro and Senko-san deal with the fact that Koenji doesn't know what they are. As an addition, this was fine as the manga just avoids the issue.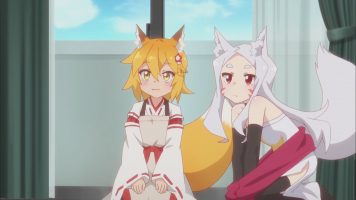 Added to that was Shiro being unable to control her fox fire at times. It was done for comedic effect, but I felt it made Shiro look incompetent. In the manga, she doesn't come off that way.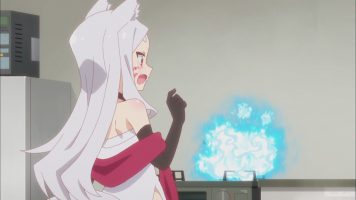 The second change was having Senko-san performing multiple bad hairstyles on Nakano. Again, this was done for comedic effect, but I didn't laugh and just wanted them to get on with it. And then at the end, there's Nakano teasing Senko-san back, which wasn't in the manga, but was fine as an addition.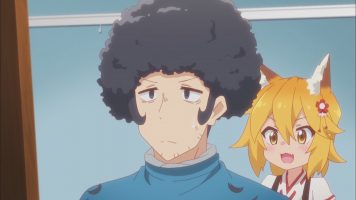 Final Thoughts and Conclusion
In the end, The Helpful Fox Senko-san 09 was a pretty good episode. And thankfully, FUNimation's subtitles didn't ram in "Kuroto" at all. I was very shocked by this!