Tonikaku Cawaii Chapter 64
Tonikaku Kawaii Fly Me to the Moon 64
トニカクカワイイ 64
Spoiler Summary/Synopsis:
Tsukasa observes how reliable Nasa is as a person. For starters, when Kaname shows up with a broken vacuum, Nasa is able to repair a broken circuit board and get it running again.
Next, Aya shows up needing help studying. She makes a desperate plea for Nasa's help with her high school work, even though he only graduated from junior high school. Nasa finds Aya's "difficult" school work to be quite easy. But, he comes up with a training plan to help her learn the material.
As Tsukasa continues to observe Nasa, she's impressed by his patience and dedication, along with his gratitude and respect for others.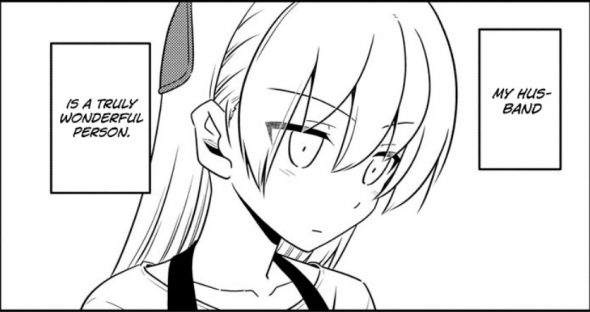 Thoughts/Review:
Hata-sensei does a different kind of chapter with Tonikaku Cawaii Chapter 64.
Nasa's Gifts
We've already seen Nasa in action when it came to repairing objects. So it is not surprising that he could repair Kaname's vacuum.
We already know that Nasa is smart. However, considering Aya's somewhat flippant attitude, his patience with her is admirable.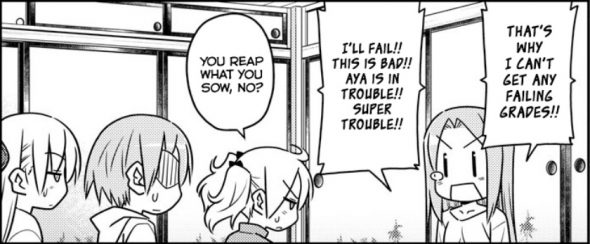 Hata-sensei shows off his own knowledge through Nasa by having Nasa speak of formulas in a detailed manner.
Final Thoughts and Conclusion
In the end, there's not a whole lot to discuss regarding Tonikaku Cawaii Chapter 64. I did enjoy the chapter, but it has a different tone. Its hard to put my finder on things, but the chapter tends to be somewhat forgettable to me.