Today's Menu for Emiya Family 06
Emiya-san Chi no Kyou no Gohan 06
衛宮さんちの今日のごはん 06

SPOILER Summary/Synopsis
Shirou is making hamburger steak patties when Taiga comes by to let him know it has started raining. The two run out to get the laundry, leading Shirou to recall something similar as a child. He and the teenage Taiga also went out in the rain to gather the laundry from the drying lines.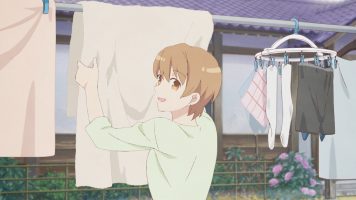 Kid Shirou and teenage Taiga head to the shopping district, where they pick up ingredients for hamburger steak patties. Shirou makes the meal with Taiga lending minimal assistance. Despite it being his first attempt, the results are pretty good. Shirou's adoptive father, Kiritsugu, comes in to eat and praises Shirou. He mentions the time he had something similar in Germany. Shirou is determined to make his hamburger steak patties better than the ones in Germany.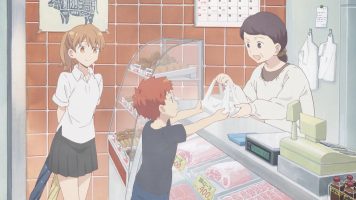 Back in the present, Taiga is helping Saber fold the laundry. Illya drops in to hug Shirou and have a meal. As Shirou finishes, Rin, Sakura, and Rider also show up to eat.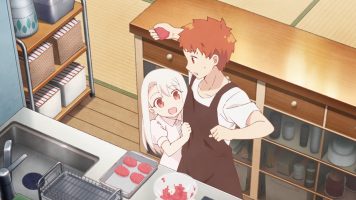 Thoughts/Review
The more I watch this series, the more I love it. And Today's Menu for Emiya Family 06 continued to make me love it even more.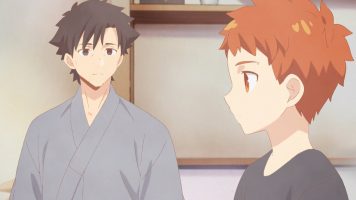 A Look At the Past
From having watched Fate/stay night, I know how Shirou was adapted by Kiritsugu. Further, I know that Taiga spent a ton of time with them, which is why Shirou calls her "Fuji-nee." She was like a sister to him.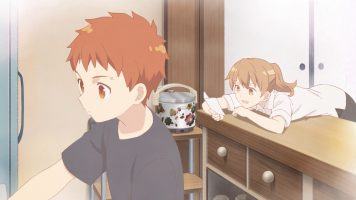 Today's Menu for Emiya Family 06 gives us a lovely look at a day in the life of the young Shirou and teenage Taiga. I don't remember seeing any details of their earlier life together, but I imagine it played out much as it did in this episode.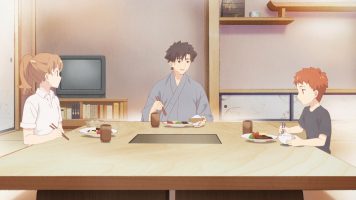 We really got a nice look at how Shirou became the person he is today, both in cooking and in attitude. And now he has a harem of sorts, who are now his family. The symmetry of it all made me smile.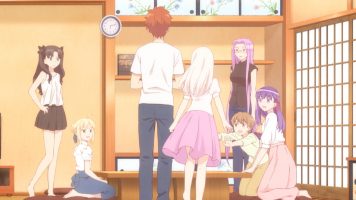 Finally, Taiga looked rather cute in a ponytail. 😉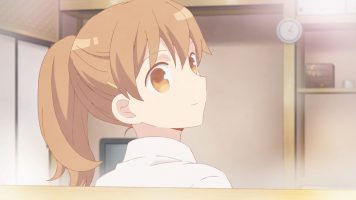 Final Thoughts and Conclusion
One word about Crunchyroll–I don't understand why they had Shirou addressing Kiritsugu as "Grandpa." I'm pretty sure Shirou was addressing Kiritsugu as "Ji-san", which would be like "Uncle". Those of you more versed in the lore can tell me whether or not this was a mistake or not. I'm fairly certain it was.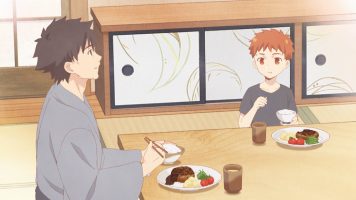 In the end, Today's Menu for Emiya Family 06 is another lovely little episode in this cooking series. I loved the use of flashback to bring Kiritsugu into the mix.