Fate/Grand Order: 12-Hour Stream Madness?!
Hey gang! Well, I'm going to do something ABSOLUTELY nutty. I'm going to attempt a 12-hour Fate/Grand Order stream on Twitch. Shouldn't be too difficult, but one never knows. Plus, I wanted to clear out two singularities in the game. AND, if I'm lucky, maybe I score some new followers on Twitch or better still, some Twitch subscribers. 😍😆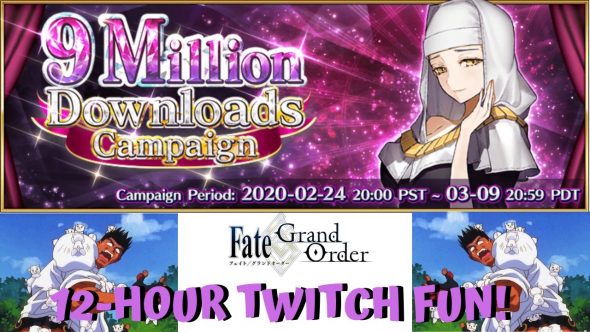 Thanks to everyone who has already followed and/or subscribed! You all are amazing!
You don't have to be signed up for Twitch to watch. But if you want to chat, that will be required. And we chat about all kinds of things, whether anime, manga, sci-fi, fantasy, games, etc. So I would be honored to have you come by, even if only for a few minutes to say "hello!" But if you want to hang out with me and chill, that's cool too. I rather enjoy chatting with everyone who comes into the stream.
Twitch link: https://www.twitch.tv/astronerdboy
That said, the next "normal" blog post from me should be Sunday. The plan is for the next Lord El-Melloi II's Case Files episode to be reviewed. Gotta love the Fate theme, eh? 😉