Lord El-Melloi II's Case Files {Rail Zeppelin} Grace note 07
Lord El-Melloi II's Case Files 07
ロード・エルメロイⅡ世の事件簿 -魔眼蒐集列車 Grace note- 07
SPOILER Summary/Synopsis
Waver, Gray, and Caules are waiting to board the train for the Mystic Eyes auction. They are joined by ADASHINO Hishiri, who's also come for the auction. As they chat, Olga-Marie Arsimilat Animusphere (Olga Marie Asmleit Animusphere as fandom has long spelled the name) joins them on the platform. She informs Waver that she will not allow another Lord to prevent her from winning the auction.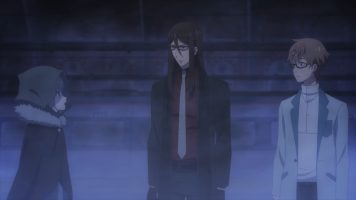 Inside the luxurious train are a number of mages of various types. Also there is Church representative Karbo Frampton. He assures the defensive mages that he's only there for the auction. Yvette, one of Waver's students, is also on the train. The auctioneer, Leandra, and the train's conductor announce themselves and the train departs. Waver, retreats to the bedroom with Gray and Caules to get some rest.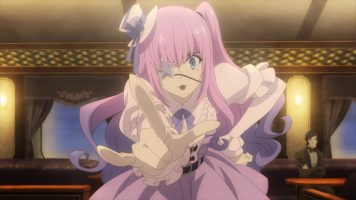 Meanwhile, Kairi meets with Reines and Trimmau at Waver's favorite cafe. Reines informs Kairi about the theft of Waver's Iskandar relic. She wants Reines to discover who stole it and has him partner with Luvia.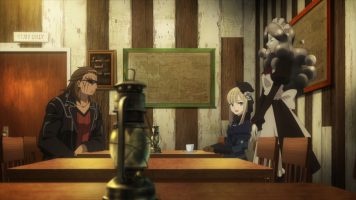 Back on the train, Yvette sits with Gray in the dinning car and discovers Gray is not a rival. Later, Caules shows a letter to Waver that was put under their bedroom door. Waver believes it is from the thief. Olga and Trisha join them. Olga wants Waver's help to obtain the ultra-rare Rainbow Mystic Eyes, and he agrees.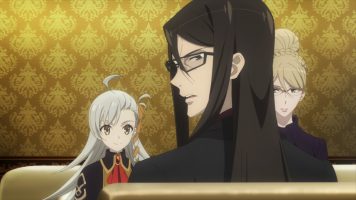 Karbo helps the motion sick Gray. His own Mystic Eyes accidentally reveal to him Gray's connection to King Arthur. At the bar car, Trisha joins Waver. She reveals the research they did on Waver, which Gray overhears. Meanwhile, the train stops as Waver opens up to Gray. Before Gray can give him a present, a scream from Olga brings them to her car, where the decapitated body of Trisha is on the floor.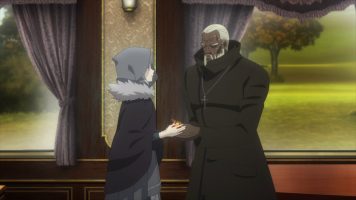 Thoughts/Review
Man, I have to say that Lord El-Melloi II's Case Files 07 continues this series' trend of becoming more and more interesting. And though it is heavily connected to other Fate titles, it doesn't feel bogged down by that, thankfully.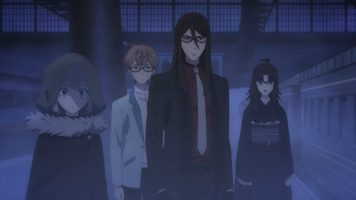 More Cameos
Wow. The cameos from other Fate titles were massive in Lord El-Melloi II's Case Files 07. And yet none of them felt gratuitous. Indeed, I wonder if folks who've not watched other Fate titles might be able to get through this with no real problems.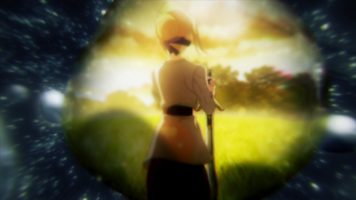 Caules from Fate/Apocrypha returns. Since he's a student at the Clock Tower, his association with Waver is understandable. The story gives enough info to show why he would receive an invitation to the Mystic Eyes Auction Train. So one doesn't need to know just how powerful his family is.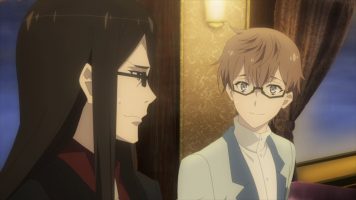 Kairi from Fate/Apocrypha also returns. Since he had a major role in Waver's previous case, it makes sense for Reines to enlist his help.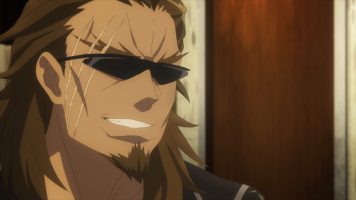 Luvia from multiple Fate titles, but most known from Fate/kaleid liner PRISMA☆ILLYA, has a brief cameo. But she will be working with Kairi. Plus, by this time, she's well established within the Lord El-Melloi II series.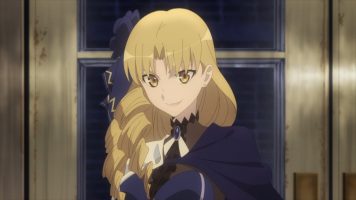 The big surprise for me was seeing Olga from Fate/Grand Order show up. Of course in this universe, there is no need for Chaldea or the like. So it is interesting to see her life with no Chaldea.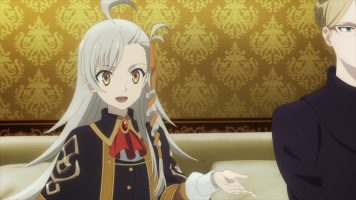 Mystic Eyes Train
Speaking of cameos, we also got to see the return of some characters from previous El-Melloi II episodes. Chief among them was Adashino. She was the investigator during the last case for Waver. And she seemed very suspicious in those two episodes. However, nothing came of that. Yet here she is for this next story. And she's still behaving suspiciously. So maybe there is something to that after all.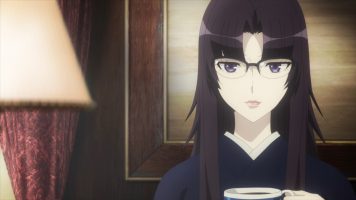 I liked that Yvette from Waver's class was here. We got to see a bit more about her affection for Waver. Pretty wild that she's willing to just be his mistress. I wonder what it is that she finds so attractive about Waver? She's a fun character, but I don't want her to just be a cliched, comedy character.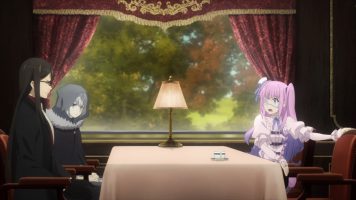 I got a kick out of seeing the Mage Association members react to Karbo's arrival on the train. It would be interesting to explore the friction between the Church and the Mage Association.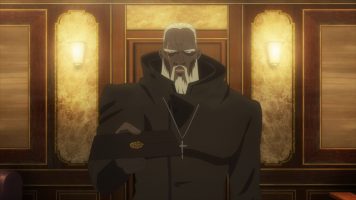 Finally, Lord El-Melloi II's Case Files 07 played almost like some Agatha Christy murder mystery story. I like that.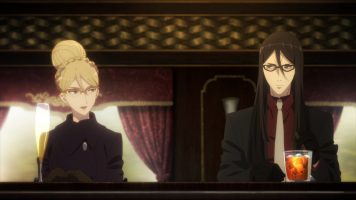 Final Thoughts and Conclusion
In the end, Lord El-Melloi II's Case Files 07 that was filled with fanservice from the large number of cameos. However, it also continued the character exploration for Waver. And it started a murder mystery story. I can't wait to see where things go!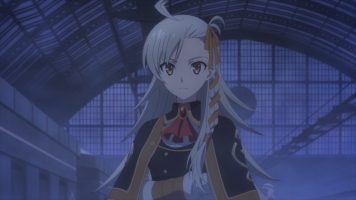 Self promotion! 😀 Subscribe to AstroNerdBoy on YouTube or Twitch to catch his video content!