Fate/kaleid liner Prisma Illya: Prisma Phantasm OAV Review
I loved Carnival Phantasm, which did comedic and parody stuff, using characters and situations from Fate/stay night and Tsukihime. In one of my recent Twitch streams, I was informed about Fate/Grand Carnival, which is reportedly going to be the first in a string of such comedy-parody anime, centering around Fate/Grand Order. While looking into this, I stumbled upon Fate/kaleid liner Prisma Illya: Prisma Phantasm OVA. So naturally, I had to check into this.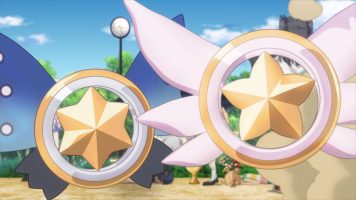 * * * S P O I L E R S * * *
High Level Overview
While Fate/kaleid liner Prisma Illya: Prisma Phantasm OVA is a single episode of one hour, there are essentially four stories that are followed with comedic results. The first deals with Kirei, who runs a ramen shop. He's created an insanely hot mapo tofu ramen for folks to eat. The second story is a "what if" set of tales, where Ruby chooses some of Illya's friends to become magical girls.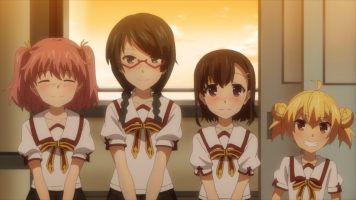 The third story centers around Sakura deciding that her adoptive brother (and now Assassin) Shinji needs some lessons in humanity. And the final story is of Illya and Rin teamed up for a game of kick the can. Naturally, the can is a corrupted Holy Grail. This fourth story is told in one continuous segment. The other stories are broken up into multiple segments and scattered throughout the OVA.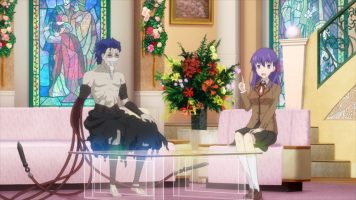 Kirie's Ramen Challenge
Kirie's "antics" in Fate/kaleid liner Prisma Illya: Prisma Phantasm were pretty much as expected. Despite this, I laughed as every victim went down. Indeed, these segments were probably the funniest ones in the episode, more so because the bodies start piling up at the bar. 😂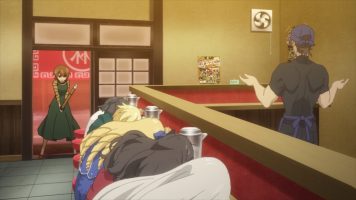 Iri was the first victim, and I'm not sure why she saw Kirie as a threat to her marriage. Rin and Luvia were the next victims. Archer Gil-kun became the fourth victim, thanks to his failed escape.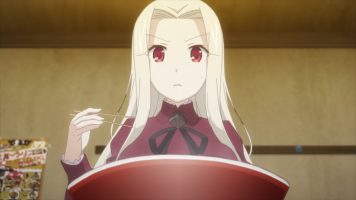 Miyu comes in, complaining about the massive amount of calories in Kirie's ramen bowls. As such, Kirie gives her a small bowl that has twice the calories and twice the heat. 🤣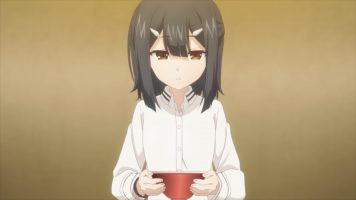 Taiga is the next to challenge Kirie's ramen. As one might expect, Taiga's eating experience allowed her to actually eat a large bowl of mapo tofu ramen. But Kirie's "mapo water" maneuver defeats her in the end. Later, Assassin Shinji's story crosses over into Kirie's for a segment. And then at the end, Kirie uses Ruby for the ultimate ramen.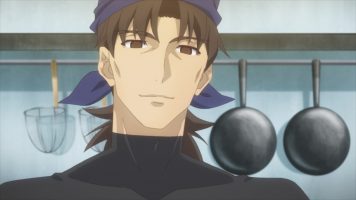 Sentai Magic Girls
For the second story in Fate/kaleid liner Prisma Illya: Prisma Phantasm, the setting goes back to the original Fate/kaleid liner Prisma Illya series, where Ruby and Sapphire abandon Rin and Luvia. However, instead of Ruby going to Illya and Sapphire going to Miyu, Ruby goes to Suzuka. This was the funniest segment of this story, thanks to Suzuka not wanting to be a magic girl.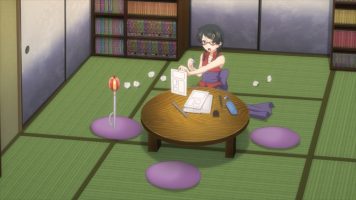 There's a "take 2" moment, where Ruby chooses Tatsuko. Eventually, there are three Ruby, and one Sapphire for Illya's four friends. But they consider themselves a sentai group of five. While this was amusing, it wasn't funny like Suzuka's segment.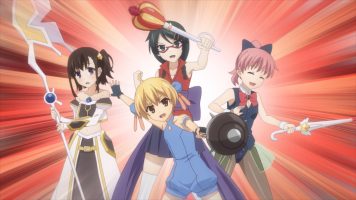 Shinji's Reform
For most of the different Fate series, Shinji is a despicable character. As such, Sakura's desire to reform Shinji makes a ton of sense. What didn't make sense to me was why Shinji had become an Assassin character, or why Sakura could become Medusa Rider. I guess some of this is explained in the movie Fate/kaleid liner PRISMA☆ILLYA: Oath Under Snow. I need to watch that some time.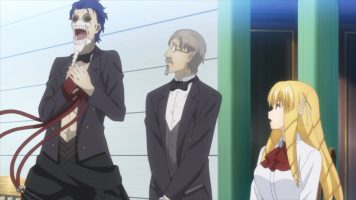 That aside, I did get a kick out of the now freaky looking Assassin Shinji being forced to work at various places. Prisma Phantasm also took a moment to recycle a joke from the original Prisma Illya series (which I won't spoil), but I will say it was pretty funny.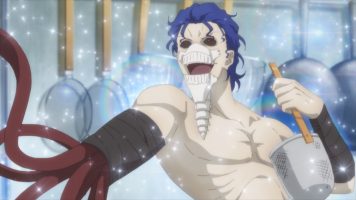 Kick the Can Silliness

The fourth "story" in Fate/kaleid liner Prisma Illya: Prisma Phantasm is the kick the can segment. As previously mentioned, this is the only story that isn't broken up. Instead, it is a self-contained short. I don't think I ever played kick the can as a kid, so I had to look up the rules of the game. Basically, Rin and Illya are "it" for the entire store. Miyu, Kuro, Shirou, and Luvia are the ones who hide.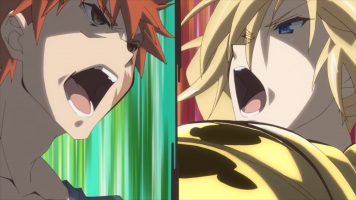 The who story is silly and basically a way to showcase additional characters from the franchise. As such, Erika, Shirou (from the other world), Angelica, and Bazett show up. In addition, the Servants Berserker (Hercules), Saber Alter, Rider (Medusa), and Assassin show up for the nuttiness.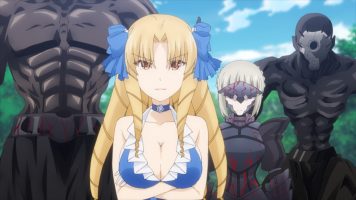 While there was a certain level of amusement here, the kick the can story didn't make me laugh the way other story segments did.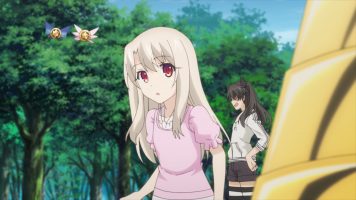 Final Thoughts and Conclusion
In the end, Fate/kaleid liner Prisma Illya: Prisma Phantasm is a wacky, comedy series for those who like the Prisma Illya part of the Fate franchise.