Tonikaku Cawaii Chapter XXX (140.5)
Tonikaku Kawaii Fly Me to the Moon XXX (140.5)
トニカクカワイイ XXX

Spoiler Summary/Synopsis:
It is the end of the year as Nasa and Tsukasa enjoy looking at a cold night sky at the base of Mount Fuji. As they express their happiness at being together, Kaguya interrupts them, asking them to speed things up so they can shoot fireworks before the snow starts.
Tsukasa opens a box containing Tokiko's ashes. Tokiko's wish was that Tsukasa, Nasa, and Kaguya scatter her ashes in December, after she passed away on July 20. Nasa wonders why Tokiko chose December to do this. Tsukasa believes it was because Tokiko was worried about Tsukasa's future with Nasa. After all, Nasa married Tsukasa without knowing who she was. And Tokiko knew things Tsukasa wasn't aware of. Would Nasa and Tsukasa's love be eternal?
Tsukasa thanks Tokiko for being with her until the end of the journey and scatters her ashes. Nasa looks concerned, but Tsukasa assures him she's done crying. She's thankful for Nasa being there and expresses her belief that they'll have lots of time to spend together and become more wonderful. Nasa agrees.
Thoughts/Review:
Hata-sensei is a master troll when it comes how he treats the fans of his series. With Tonikaku Cawaii Chapter XXX, Sensei has pulled one of the biggest WTF moments I've ever witnessed by jumping to the epilogue of the story.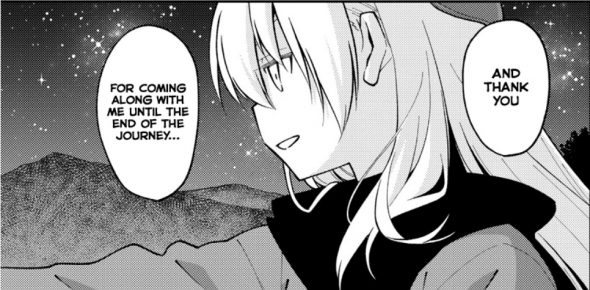 The End?
Long time blog reader arimareiji gave me a suggestion about skipping ahead to chapter 140.5 (Tonikaku Cawaii Chapter XXX). He wasn't wrong in that the last several chapters have been pure fluff. But man, I wasn't expecting Hata-sensei to just time skip and give us an epilogue chapter to end the main plot.
It is a good thing that as I write this, I had to be up late for work projects I am babysitting. That's because this chapter literally had me in shock for a while. I had to reread it several times, then go out and probe the Internet for more information.
More Information
Apparently, Hata-sensei mentioned on his Pixiv Fanbox page that was planning to end the Tonikaku Cawaii manga. (In chapter 118, I had a feeling Hata-sensei was trying to end things.) However, he still needed to deal with the plot thread of Tsukasa's past. Further, the success of the Tonikawa anime adaptation seems to have made him reconsider ending the manga series.

By labeling the chapter "XXX", I don't think Hata-sensei is ending the series anytime soon. Further, I suspect that in addition to causing fans to have whiplash, he wants to show that Nasa and Tsukasa will be fine. Now it is just about revealing whom she is.
The question I have is, "Will Hata-sensei wrap up the plot sooner rather than later, then shift the series to being a fluff-filled, romantic comedy series about a young married couple?"
Final Thoughts and Conclusion
Before I wrap things up, I find it interesting that Hata-sensei has done a Hayate the Combat Butler doujinshi, centering around Hina-chan. It is called Tasukete! Hinaemon (Help Me! Hinaemon). It is ¥1000 from BOOTH, and I don't think it will be an H-title. As such, I'm tempted to buy it, but we'll see. Clearly, Hata-sensei isn't over Hayate the Combat Butler.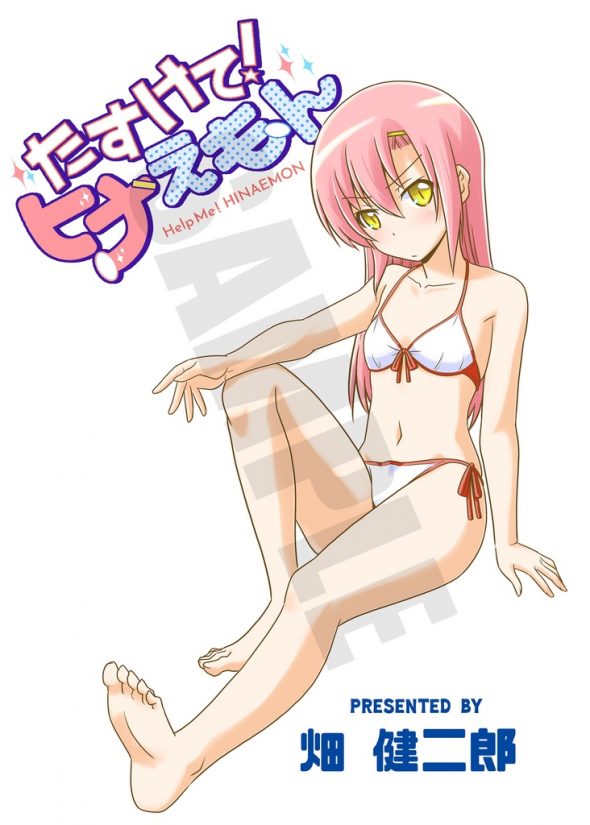 That aside, Tonikaku Cawaii Chapter XXX (aka: chapter 140.5) is another bombshell special from Hata-sensei. Now that he's shown the epilogue, what lies in store for us?