Piracy Wars: Toei Goes After Popular YouTube Anime Reviewer!
Crappy copyright claims is a subject that has hit me on more than one occasion. Back in 2013, TV Tokyo hit me with a bogus copyright complaint that was later corrected. Again in 2013, Viz hit me with a copyright complaint, only this time, they were complaining about me doing what they asked me to do some time before — promote an anime movie of theirs. (Read about that here.)
And then a copyright "troll" company slammed years of my blog posts, though they did work with me and ended up whitelisting my site. (The fallout still remains though.)
Most recently, Monstercat hit me with a copyright claim on YouTube (my Diablo: Hellfire Episode 10 video) for music that bled through, BUT which could not be heard without cranking your volume to maximum and shredding your speakers. It is frustrating because unless you get lucky or have a ton of money to pay for a lawyer, you are at the mercy of those making the copyright claim, even if it is bogus.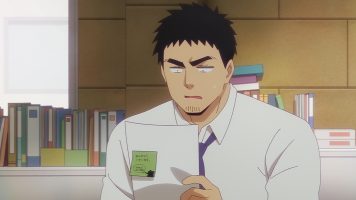 Toei vs Totally Not Mark
For those who don't know, Totally Not Mark has a YouTube channel whereupon he does a lot of anime review videos. His primary focus has been One Piece and the Dragon Ball franchise as a whole. Totally Not Mark's channel has been going on for a few years and is pretty popular with ~685K subscribers at this point. His videos are nicely edited, using a combination of manga frame/page pan-and-scans, still images, and video clips.
A few days ago, Toei (whether their lawyers or a copyright troll company working on their behalf) suddenly slammed Totally Not Mark with 150 copyright claims. Some of these videos reportedly didn't even have Toei material in them, but they were claimed anyway. As such, Toei takes all revenue generated from these videos, IF they were left up. Totally Not Mark can appeal, but since YouTube is not involved in the appeal, and there are no third party arbitrators, Toei is whom you appeal to. And they aren't going to change their mind.
As I was writing this, I'm informed that Toei blocked the videos worldwide, so Totally Not Mark didn't take them down, and Toei isn't getting revenue from said videos. That surprises me, if true.
Does Toei Have a Legit Claim?
Even after years of not having a problem with Totally Not Mark's videos, do they have a legit copyright claim? As I looked through his videos, I personally didn't see an issue. He isn't playing entire episodes. The clips are mostly short, though I think what may have nailed him was sometimes using audio in said clips. However, copyright lawyer Leonard French weighed in on the subject and has some interesting points.
Not that Toei cares, but this does leave a negative taste in my mouth and the mouths of other anime fans aware of the situation. And frankly, that's why I'm posting this article — to spread awareness.
Either way, Totally Not Mark is taking the rest of the year off to evaluate what he wants to do. His channel is kinda dead since Toei may claim more of his content, including new stuff. I feel badly for him as I know that based on my own limited (and non-financially impacting) situations, it is rage-inducing to get hit with a copyright claim you feel is bogus. Then after the rage goes down a bit, devastating depression sets in. And in Totally Not Mark's situation, his YouTube channel was his job.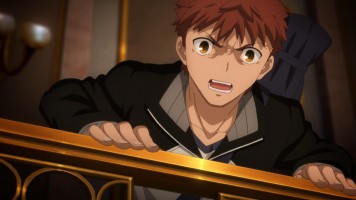 What Needs to Change?
YouTube's copyright claim system, and its automated ContentID system are broken beyond belief. They even acknowledge that there is a problem, yet they refuse to do anything about it. Why? Because they get paid no matter what. Further, YouTube isn't interested in tiny creators like me, or moderate creators like Totally Not Mark. They are only interested in celebrities and corporate accounts because the most money can be made there.
Beyond this,  copyright laws need to be changed. Copyrights DO need to be protected and copyright owners should get paid for their stuff. However, abusing the system is terrible. And YouTube's system is "guilty until proven innocent" (in part, thanks to horrible copyright laws). The fact that appeals have to be made to the entity making the claim in the first place.
In the meantime, I wish Totally Not Mark the best.