Yashahime: Princess Half-Demon 37
半妖の夜叉姫 弐の章 13
Hanyou no Yashahime: Sengoku Otogizoushi episode 37
SPOILER Summary/Synopsis:
Zero absorbs her Rainbow Pearls to regain her full dai-youkai powers. She then uses said powers to attack Towa and to taunt her in order to further enrage her. Setsuna arrives to stop Towa from landing a killing blow. Zero sees this as her opportunity to get rid of both twins.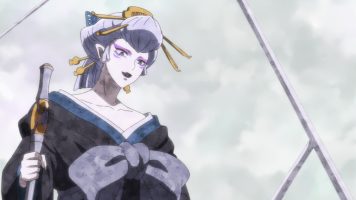 At the Tree of Ages, Jaken finds he is not being permitted entry. Sesshoumaru arrives and gives Moroha the Black Pearl. He explains that Inuyasha and Kagome are within, then he enters the tree. Rin is nearly covered in scales at this point and is nigh unto death.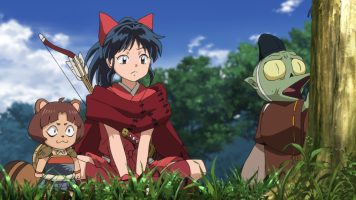 Meanwhile, Setsuna slaps Towa when Towa says she doesn't care about their mother any more. Towa lashes out at Setsuna for having forgotten her. As such, Setsuna produces a Dream Butterfly, given to her by Rin. The Dream Butterfly reveals the truth to both sisters. It shows Towa that she was not responsible for losing Setsuna. Then, it displays that the Dream Butterfly is what caused Setsuna to not only forfeit sleep, but to forget Towa.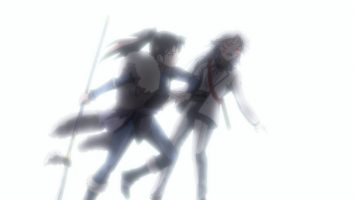 Setsuna's own memory blocks are removed and the sisters renew their bonds of old. Towa thanks Zero for her part in making this happen. Zero is dismayed by this, more so when Touga's spirit emerges. Setsuna realizes that the fate line between Zero and Touga needs to be cut. She does so, allowing herself and Towa to see Zero's memories about their grandfather.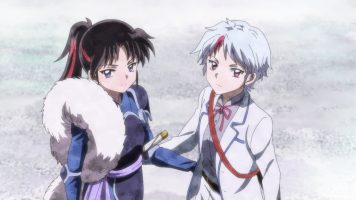 Zero releases Rin from the curses. She has Riku kill her. Before dying, Zero lets them know how Rion died at the hands of a hanyou. Meanwhile, Rin reunites with Sesshoumaru. At the Bone Eater Well, Kirinmaru takes the Black Pearl from Moroha. He demands Moroha steal Akuru's pinwheel or her parents die.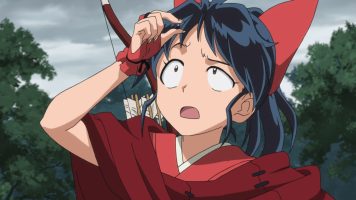 Thoughts/Review:
The writers were certainly in a hurry to tie up a lot of plot threads in Yashahime: Princess Half-Demon 37. And at the same time, they set the stage for the next season of adventure.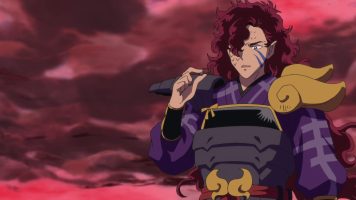 Packed to the Gills!
Because the writers decided to pack so much into Yashahime: Princess Half-Demon 37, things felt extremely rushed in places. Because Zero's story needed to end, her fight with Towa felts rushed to me. But that was also to have the flashback sequence of young Towa and Setsuna. As such, we do get a lot of repeat material, only now, with all of the cracks filled in. To that end, Towa and Setsuna's relationship is supposed to be back to where it was when they were little. We'll see what the writers do with this.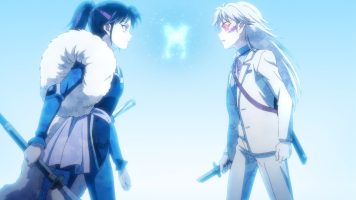 The actual ending Zero's storyline is a bit contrived. I've never been a fan of these sudden salvation of the villain stories. Granted, Setsuna's slicing the fate line that tied her to their grandfather does help somewhat with alleviating the contrivance. But why was Riku killing Zero the correct course of action? That felt like another contrivance just to remove a character from the cast.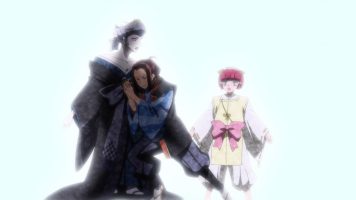 We also got a rushed story of Rion's death. We are introduced to a new hanyou character, Sakasa. While I expect this to be fleshed out in the next cour, it kinda felt convenient. We get a tease amount of info, just to set up a bit the next plotline, but that's it.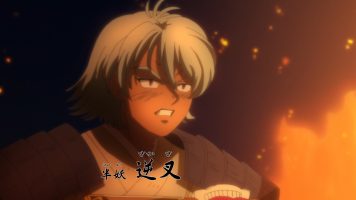 Still, while it felt like there was enough material here to go for a longer episode, I'd rather have things feel a bit abbreviated rather than drawn out.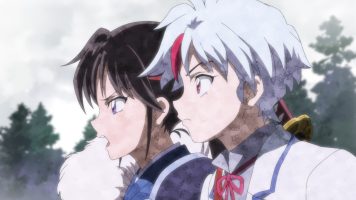 Sesshoumaru and Rin
I liked that before Sesshoumaru went to spend what could have been his last moments with Rin, he did pause to give Moroha the Black Pearl. Granted, this is the apparent, new MacGuffin for the next phase of the series. That along with the pinwheel, as we saw in Yashahime: Princess Half-Demon 37.
That aside, as the scales all but consumed Rin, I noticed that the camera didn't show Sesshoumaru's face. It instead chose to focus on Jaken, who'd apparently served his comedic function and was finally allowed within the Tree of Ages. We do see him briefly as both curses on Rin were removed. He did look angry to me, leading me to think that he was probably seething until then.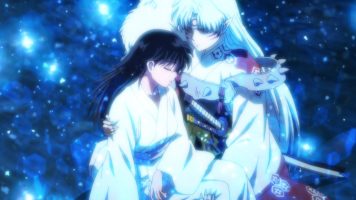 When we next see them, Rin still has her eyes closed. However, Sesshoumaru's eyes are hidden in shadow. A lot of times, that's a way of depicting hiding one's emotions. The next time we see him, Sesshoumaru is all but smiling. So when Jaken burst out in tears or relief, I couldn't help but smile.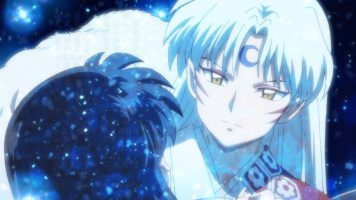 Final Thoughts and Conclusion
Let me wrap up my review of Yashahime: Princess Half-Demon 37 with some final thoughts.
Now that Rin has been saved, the writers need a family reunion episode. Seriously, Sesshoumaru, Rin, Towa, and Setsuna need to be seen sharing a meal or otherwise talking. And Rin is not going to object to Setsuna and Towa going after Kirinmaru.
Since this next cour of the show is going to be about the threat to Moroha's parents, I also hope that we get to see a really run reunion of that family too.
And since I've enjoyed this series so much, I kinda want to see the series continue after the next cour ends. It would be kinda neat to have the yashahime in the present, but where things are radically different and they have to restore things. But that's just me.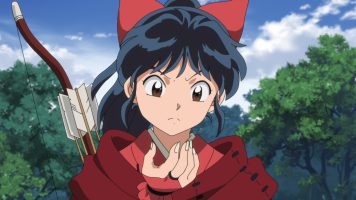 In the end, Yashahime: Princess Half-Demon 37 was a good episode, but it feels rushed due to how much had to be crammed into 23 minutes. And there were some contrivances to speed us along.