Physical Media > Digital Media
While I am in no way opposed to digital media, whether for manga, anime, books, novels, or video games, physical media will always trump digital media. Digital media only exist as long as the platform providing it allows it. Amazon already has a notorious history of removing digital purchases from folk's Kindle devices/apps 'cause "reasons". And very recently, Amazon gave another reason why digital sucks.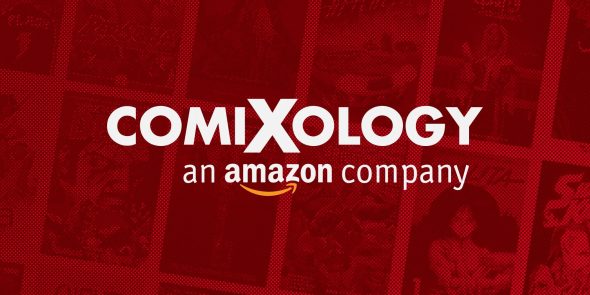 Amazon Swallows comiXology
In 2014, Amazon decided to buy the large, digital comic book site comiXology. In typical BS fashion, Amazon proclaimed "…we're not anywhere near done 'taking comics further.'" For years, Amazon pretty much left comiXology alone. If you were a manga fan, there was an advantage in being able to now score more manga in digital format. And comiXology's reader was okay for what it was.
This past week, Amazon did what large corporations always do to smaller ones they acquire — they destroy them. The comiXology website now redirects you to Amazon's website. It is a complete and total nightmare trying to find your collection of stuff. And then, you will have to download it to a Kindle app or device. And lets be honest there — Kindle was designed for folks to read novels, not manga with 2-page spreads.
I did try out stuff on the app and while you can force Kindle (app) to do a 2-page spread for manga, I couldn't get it to do a full-screen view like the comiXology website did. So I cannot take advantage of my 1440 resolution monitor to view the manga works. And that sucks.
Also, sorting stuff is a nightmare. It is very clear that Amazon couldn't give two sh*ts about digital manga (or comics).

Why I Used Digital
I only started using digital services when I went out to buy a physical copy of Skyrim for the PC in November 2011. There was stuff in the box I purchased, but when I opened it, there was no physical media, not even a flash drive. Instead, there was a page with a Steam code to download the game there. 🙄
On the manga front, I started using comiXology to purchase the weekly UQ Holder chapters. Crunchyroll had become very unreliable about publishing the chapters on time. Further, they often made mistakes, such as missing pages, that they could never be bothered to fix. So at the suggestion of blog readers, I made the switch to comiXology. And it was fine for what it was. (Thankfully, UQ Holder is done, so no more purchases for me.)
My only other digital manga purchases were to complete the official release of School Rumble (since Kodansha couldn't be bothered to print it), and My Wife is an Oni, since this is the only way you can purchase a legal copy of this lovely doujin work.
I admit that I have used Steam and GOG to get games. I do have some video digital purchases of series I own on physical media, but that is more of a convenience thing for when I'm working in my office. Otherwise, I'm watching the DVDs or BDs.
Support Physical Media!
I know that physical media isn't as convenient as digital media. I mean, if you can store whole collections of books, manga, anime, movies, shows, etc. on a tablet, your library can travel with you. That's not possible with physical media. However, with physical media, they can never take that from you!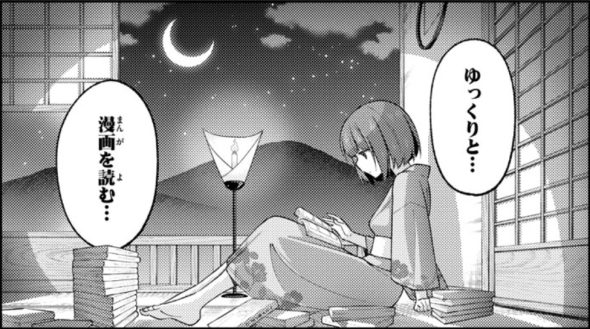 I already mentioned how Amazon has a history of removing digital works from folks. (They promise never to do that again…maybe.) But with streaming services now editing shows or movies (including removing problematic stuff) in their libraries, I'm glad to have a physical copy of those titles. However, I admit that for video, it seems that too many people roll over for these changes in exchange for the convenience and not having to buy a BD player and discs.
On the print front, it seems that digital comics, including manga, are not big sellers. Apparently when it comes to reading, folks prefer a physical copy of the book in hand. And I don't blame them. And we've already seen where some manga titles are having digital chapters not be published 'cause they've been deemed to be problematic at some level.
So while digital is convenient, physical is superior on a number of fronts, providing you take care of your physical media.