Lupin the Third Part 6 – 24
Lupin III Part 6 24
ルパン三世 PART6
SPOILER Summary/Synopsis:
Mattea unsuccessfully attacks Lupin. Jigen shows up to shoot the knife out of her hand. Goemon stops Mattea from attacking further. Fujiko slaps Lupin repeatedly until he starts dodging. Eventually, he reveals he is no longer under Tomoe's control, having snapped out of it after falling out of the window. Outside the mansion, Goemon, Jigen, and Fujiko find him, so they set up the plan to fool Tomoe.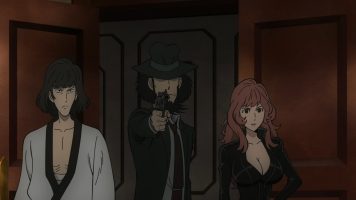 Lupin decides he's going to get into the family vault to get the small box that will reveal more about himself. Tomoe is excited by how far Lupin has come. However, she's determined to have him and starts formulating a new plan. Lupin shoots her. Mattea is enraged since she wanted to kill Tomoe. As such, she starts stabbing the dead old lady.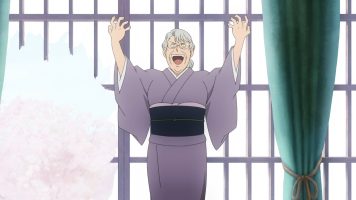 Since Mattea wants to kill the injured Lupin, he obliges by duking it out with her. She lands some cuts on him, but he beats her up pretty good. Zenigata arrives to arrest her, announcing that Ari still lives. Lupin requests a moment to speak to Mattea. As a result, she agrees to go with Zenigata and to not kill Lupin.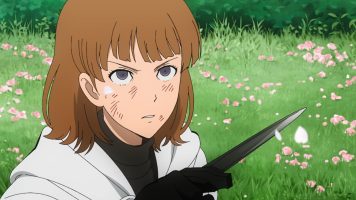 That done, Lupin heads to the mansion vault, where a final, explosive trap is laid that Lupin sets off. Having survived the explosion, Lupin realizes the box is on Tomoe's person. However, he decides not to look at its contents. Instead, he burns the family mansion down along with the box.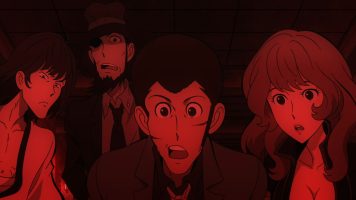 Sometime later, Zenigata raids their hideout, forcing Lupin and company to flee.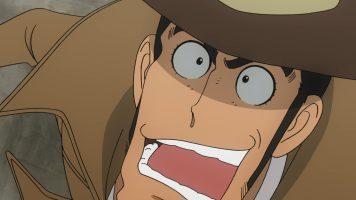 Thoughts/Review:
And so the status quo is restored with Lupin the Third Part 6 – 24.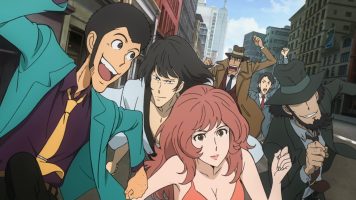 As Expected
As was a surprise to no one, save maybe someone new to the franchise, Lupin the Third Part 6 – 24 revealed that Tomoe was not Lupin's mom. One thing that I'll talk about in my series review is the status quo. That aside, I never once believed that the writers would actually add anything meaningful to the Lupin lore. That's why the box containing info about Lupin was burned at the end of the episode, along with the Lupin estate in Japan.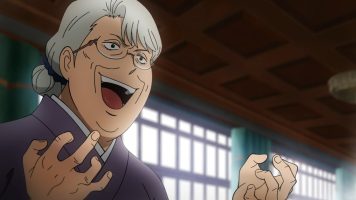 Also as expected, Lupin was faking being controlled to fool Tomoe. Yes, he was triggered for a short time, but snapped out of it "sometime" 'cause "nakama power" don't you know. I didn't have a problem with Lupin's close bonds with his crew being the element that broke him free. But in my mind, Lupin has an equally strong adversarial bond with Zenigata. As such, I think Zenigata would have been part of the equation. But the writers didn't think so.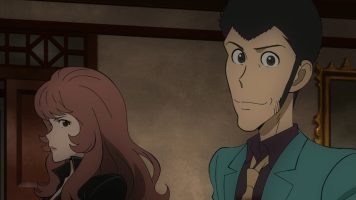 As I stated, I'll write more about the status quo stuff in my series review. But I'll add one more "as expected" item that I actually wanted to see. Lupin had been shot and was bleeding out. When asked about getting some treatment for his wound, Lupin responded that he'd be fine once he ate some food. That was a nod to Castle of Cagliostro (not sure if food was a treatment prior to that), and that made me smile.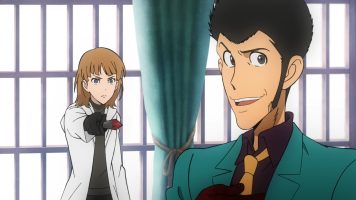 Final Thoughts and Conclusion
Sadly, Lupin the Third Part 6 – 24 is an expected finish to the second half of the series that threw out the bait of giving us more Lupin lore, but then did the expected "Psyche!" at the end.