A Certain Scientific Railgun T 25
とある科学の超電磁砲T
SPOILER Summary/Synopsis
Mikoto realizes that Doppelganger is attempting to get Mikoto to kill her. As such, Mikoto doesn't hit her with a Railgun attack. Mikoto asks why Doppelganger can't just live as normal. Doppelganger expresses her depression at knowing she has no soul, but is merely a machine.  Therefore, Doppelganger begs Mikoto to end her fake existence. Reluctantly, Mikoto agrees and destroys the airship as well.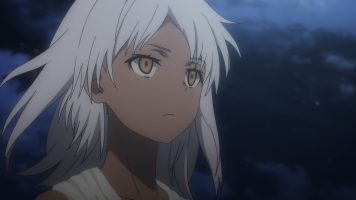 The shattered Doppelganger thanks Mikoto. Ryoko arrives is is stunned by this. The chief scientist freaks out at seeing the wreckage and insists they gather Doppelganger's parts to save her. Mikoto objects and Ryoko resigns from the project. The Chief takes Ryoko hostage, refusing to believe Doppelganger never had a soul. Mikoto explains that Doppelganger staged things to make sure she died.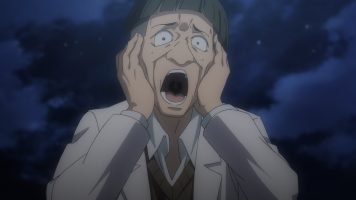 The crazed Chief accidentally shoots Ryoko and flees. Mikoto communes with Scavenger, but Kuroko arrives and helps Mikoto get Ryoko and Doppelganger to the hospital. Misaki finds the insane Chief and "resets" him to a state before the Doppelganger research actually started.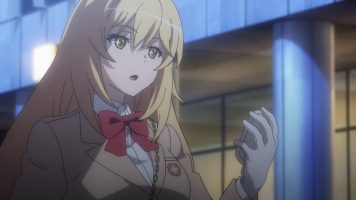 Sometime later, Mikoto meets at a cafe with many the various girls in her orbit. Elsewhere, Scavenger learns that they won't get paid. Rita insists on something, so the group gets its status restored. Meanwhile, Mikoto meets with Misaka-10032 outside the hospital. Mitsuko shows up, so Mikoto introduces them. At an aquarium, Misaki and Mitori accompany Dolly.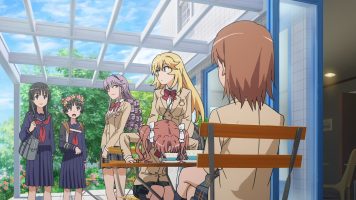 Meanwhile, Mikoto visits Ryoko in the hospital. Ryoko has part of Doppelganger's undamaged side within in. As such, Doppelganger visits Ryoko in her dreams. Mikoto leaves a message for Doppelganger. Then Mikoto heads off to be with her friends.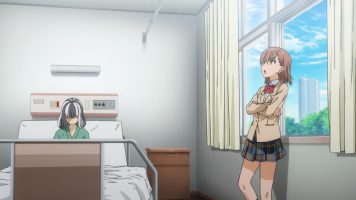 Thoughts/Review
There was a boatload of filler in A Certain Scientific Railgun T 25. But better that than important stuff being cut from other episodes.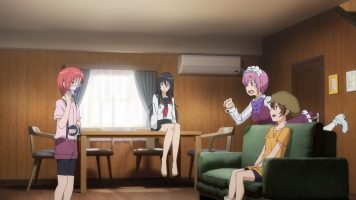 Changes to the Source Material
In order to create A Certain Scientific Railgun T 25, the remainder of chapter 95 was used, as was all of chapter 96. As I mentioned, there were a lot of additions added to the anime.
In the manga, Scavenger arrives to take the injured Ryoko and damaged Doppelganger to the hospital. In the anime, Kuroko just magically knows where Mikoto is and arrives to take that job, even though Mikoto was communicating with Scavenger.
The tea scene at the cafe's outdoor

pergola

is anime-only. I loved how Kuroko got upset over Misaki and Mikoto's friendlier relations. Misaki telling Kuroko she might come for her made me laugh out loud. And the scene provided a means for Saten and Uiharu to be introduced to Misaki and Junko as well.
Mikoto meeting with Misaka-10032 is anime original. Obviously, that includes Mitsuko's convenient arrival. But I did like how this scene allowed Mikoto to introduce her clone sister to Mitsuko. After all, Mitsuko was injured badly defending Misaka-10032.
The scene with Dolly, Misaki, and Mitori is anime original. Here too, I don't mind the scene as it reminds us of the bigger picture. It also reminds the audience that Dolly isn't just a plot device.
Finally, the scene of Mikoto meeting Kuroko, Saten, and Uiharu at the end of the episode was original.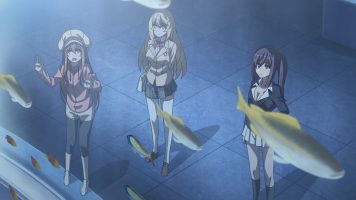 So while all of this is filler, none of it was objectionable to me. Although it can be argued that this filler takes away from Mikoto's difficult decision to kill Doppelganger.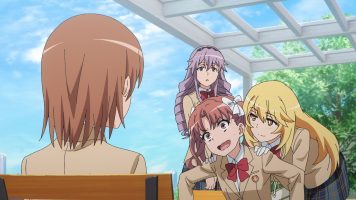 Granting Death
I have praised Mikoto's maturity of late. This continues with A Certain Scientific Railgun T 25. Based on the information Misaki has been feeding Mikoto throughout the evening and night, Mikoto came to understand what Doppelganger really wanted — death. Her programming wouldn't allow her to kill herself. In addition, it seems her programming wouldn't allow her to just let someone kill her. Thus when Mikoto attacked Doppelganger, she had to defend herself.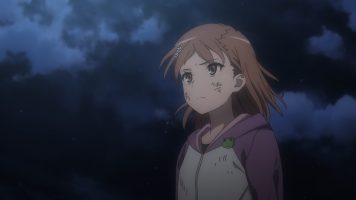 In their final chat on top of the airship, even as Doppelganger asked Mikoto to end it all, she's still raising defenses and is still armed. This is where Mikoto had to make the difficult call. While Doppelganger may have been a combination of amazing cyborg technology combined with incredible A.I. programming, someone like her couldn't be allowed to exist. For Doppelganger, the decision to end her life was a logical one. To Doppelganger, her destruction was no different than tossing a broken appliance. And yet Doppelganger has all of the traits of a sentient being.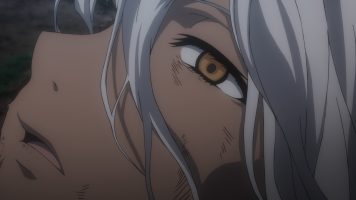 In the end, Mikoto made the hard call. She hated that she had to do what she did. I do wonder what she would have said if Ryoko and the Chief Scientist hadn't shown up. Maybe she got to say it somewhat at the end of the episode.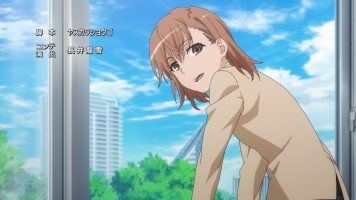 Final Thoughts and Conclusion
In the end, A Certain Scientific Railgun T 25 wrapped up the Dream Ranker Arc, and provided some filler to give the other "neglected" characters a bit of screen time. I'll try to do a series review later.