Natsu no Arashi — The Parody Reference Chart
While waiting for access to the next TWO episodes of Natsu no Arashi, I was made aware of a chart that Japanese fans are putting together to display many of the parody imagery the anime does. I know SHAFT sometimes goes overboard on the parody stuff, but even I am stunned by the sheer volume of parody material that most of us in the west will not even remotely get.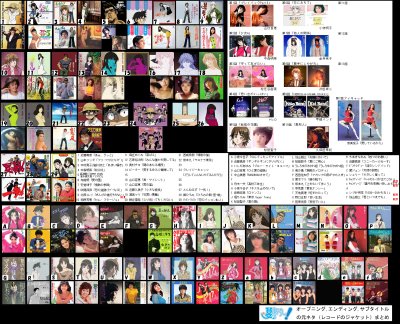 If this series ever gets licensed, I really do hope the licensing company will take the time and effort to have translator notes to educate the masses on all the parodies, including the ones in the chart.
The chart still has a few holes in it but if I become aware of an updated chart, I'll post it.