I've had a few people ping me for my thoughts on Kodansha's cease and desist order against Manga Helpers to remove all of the raw scans of various Kodansha properties, to include Negima! So, I will post my thoughts.
How soon we forget.
It wasn't that long ago that certain Japanese fans were scanning entire manga magazines and uploading them for Japanese and other fans to grab well in advance of said manga magazines going on sale in Japan. Negima! was one of those titles that were getting the early scans so that scanlations might also be released prior to the Wednesday release of Weekly Shounen Magazine, often as early as Saturday! There was a crack down in Japan so that some people were arrested and convicted for all of this scanning.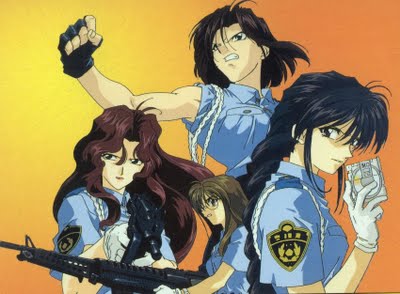 That ended the early scans of Negima! from Japan. Further, Japanese bloggers with early access to the magazine don't blog the series ahead of time either (whether this was forced upon them as part of the crackdown or whether they decided to do this on their own, I don't know for sure). That way, Kodansha is appeased, the bloggers are allowed to share imagery from the manga, and everyone wins.
Outside of Japan, I recall there being much consternation over the loss of the Japanese scans but there have been more than a few people pick up the torch, some apparently also having very early access to Weekly Shounen Magazine and thus many times we started getting complete scans of the current Negima! chapter as early as late Sunday night in the U.S. When I started noticing these raw scans appearing before Wednesday, I made mention of how dangerous posting scans that early was considering how the Japanese do not take kindly to their works being published before they go on sale in Japan (and rightly so). My thought process on this was that IF these scanners waited until Wednesday to upload the raw scans, Kodansha might well turn a blind eye to the issue. If the raws continued to be posted early, I feared that Kodansha would be forced to do something about it. My fears were proven correct.
Now, in addition to not having any Kodansha raws being posted on Manga Helpers, there are no scanlations of Kodansha titles there either. Since the majority of people going to Manga Helpers were there for various raws or scanlations, it would seem that site has been hurt pretty badly.
Obviously, this won't stop people from scanning the manga and uploading it. It won't stop the scanlations. However, what I do hope it does is give those involved in the entire scanlation process pause so that nothing they do appears on the web before Wednesday. That way they aren't sticking it in Kodansha's eye. If we non-Japanese fans continue to thumb our noses at Kodansha, they will continue to lay the smack down and that won't be good for anyone.
What about the spoilers?
Well, considering how the Japanese have not cracked down on Japanese fans posting them, I think those are still going to be OK. They tend to disappear quickly from the places they are uploaded to (mainly because of limited storage space, so the images are often auto-deleted to allow new stuff from others to be uploaded) and even if they don't disappear, they have a limited life span that ends when the manga is published. So those aren't really a threat to Kodansha and do provide a means of generating chatter for the upcoming chapter in the magazine.
I'm not passing judgment of scans or scanlations themselves. What I am saying is that a little common sense and common courtesy would appear to be in order for the Japanese company that publishes this Negima! goodness for us — don't upload raws until Wednesday at the earliest. ^_^