A Genshiken Female Early Christmas
Ah, the best laid schemes of mice and men. I'd planned to have a new Fullmetal Alchemist Brotherhood review up, but as things happen, 'twas not to be the case. Oh well. I'll get it up later. In the meantime, I'll use my tardiness in blogging to post a favorite anime/manga-related Christmas image featuring the girls of Genshiken.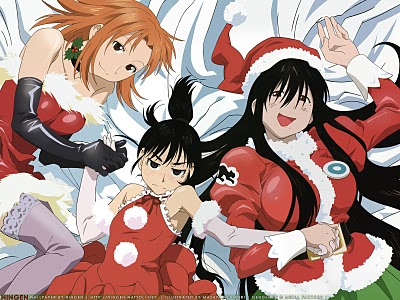 Man, the manga series sure was good.
OK, time for me to hit the hay and then *try* to have a productive next few days. ^_^;