Angel Beats! — A Japanese Org Chart
This has been out for a little while so maybe you've seen it before, but if not, here's a fun (and untranslated) organization chart for Angel Beats!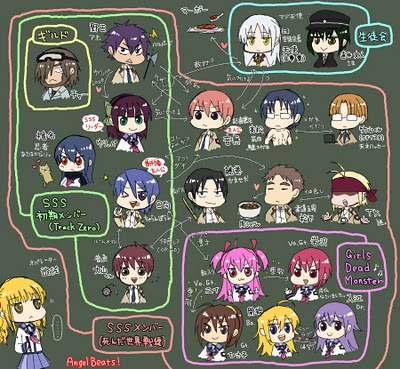 For some reason, I enjoy the art style in this image.
Interesting that there were only six SSS characters in the Track Zero prequel novel.
Update: ANB isn't around at the moment but I am and since someone was kind enough to share a translated image, I'll go ahead and upload it with thanks to the anonymous poster on behalf of ANB. -Frank