On the FUNimation forums, there had been discussions of Chris Sabat at Anime Milwauke talking about how he'd been working on Tsubasa: Tokyo Revelations. A voice actor talking means little to me until there's an official announcement from the parent company, which FUNimation has gone ahead and confirmed — they have the OAD titles Tsubasa: Tokyo Revelations as well as Tsubasa: Shunraiki. This is great news, not just for Tsubasa fans (though I think that fans of the anime series who haven't read the manga are going to be in for one heck of a shock 'cause this ain't no kiddy fare, y'all), but for also for those fans of Negima!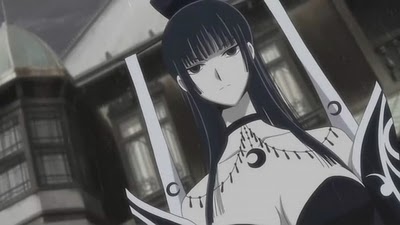 Until this official confirmation of the OAD license, it had been my belief that the Japanese may decide not to license any OAD's outside of Japan. My reasoning for this is that OAD's (Original Animation DVD's) are an exclusive OVA (Original Video Animation) that were sold exclusively with a limited edition manga tankoubon in Japan. So when these were released in Japan, it was one episode with a certain manga volume, though you could still buy the regular edition of that manga and not pay the outrageous price the Japanese charge for anime.
Since the Japanese are notorious for not licensing limited edition stuff (ie: the Negima! pactio cards, which I'm told Del Rey has tried to license since they'd likely make a killing) and the Japanese are deathly afraid of doing anything that might bring down their house of cards of an anime market, I felt pretty sure that these exclusive OAD's would fall into the same category.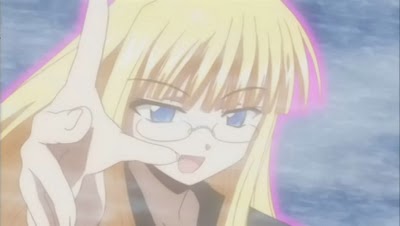 Thankfully, I've been proven wrong and now two new OAD series are coming to the U.S. (but where are the xxxHOLiC OAD's, to say nothing of the xxxHOLiC: Kei TV series?), I do have hopes that FUNimation might try to bring over the Negima! OAD's as well. As with all things, it will depend on how well the other Negima! stuff has sold for FUNimation as well as how the Japanese treat it. Since there has been no further talk of Tsubasa OAD's (there was a new xxxHOLiC OAD released last month), maybe there are going to be no further Tsubasa OAD's released in Japan and thus why FUNimation was able to license them now. Only FUNimation and the Japanese parties concerned know for sure.
So, here's to the wish to see the Negima! OAD's brought to America's shores! ^_^