Goodbye, Sasuga Japanese Bookstore
It was a very sad moment for me when I received a couple of notices about Sasuga Japanese Bookstore closing shop. So I went to the website and there was this notification.
6 July 2010

Dear Friends,

It is with heavy hearts that we must inform you that Sasuga Japanese Bookstore has closed its doors for good. The current economic climate and the many changes in the international bookselling market have made it impossible for us, a small independent bookstore, to compete succesfully.

It has been our pleasure to serve you. We have enjoyed getting to know so many of you over the years.

Thank you for your support and loyal patronage. We wish all of you the very best.

– Minoru Yahara, owner
and the staff at Sasuga Japanese Bookstore
As many of you know, I purchase both the Japanese and Del Rey volumes for Negima! and I'd used Sasuga as my provider of not only that, but all Japanese books I wanted. Amazon Japan is so outrageous on their shipping prices to the U.S. that even the translating duo of Alethea and Athena posted an offering to have a big group purchase from there to lessen the sting. So while Sasuga had higher base prices on products from Japan, it was still massively cheaper than ordering from Amazon Japan.
So to Minoru-san, thank you for being there for us as long as you were. You were always a great help to me, especially for the various special orders I made over the years. You will be missed.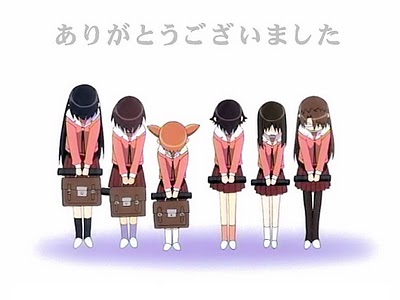 And now, I need to find a new place to order Japanese books from. ^_^;