Dark Horse: Teasing You With With Manga Release Schedules We Have No Intentions of Keeping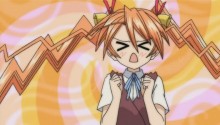 What I'm about to write is probably the most difficult thing I've written when it comes to my opinion.  That said, recent events have compelled me to get up on the old soap box, grab the megaphone, and then preach to the choir. However, maybe some good will come of this.
Dark Horse.
As one of the pioneers of manga publishing in the U.S., Dark Horse has been a player in the business for a long time.  OK, back then, they didn't believe that Americans would accept unflipped manga (you know, because we aren't in Japan and thus shouldn't read our books backwards) and they inserted a fair amount of domestication to attempt to make their product more acceptable to a general public.  They attempted to get folks on board with the concept of manga published like an American comic book (Oh My Goddess) which failed but they did try.
Eventually, Dark Horse decided to abandon the notion of flipped manga and decided to republish their Oh My Goddess series unflipped and as the Japanese tankoubon.  They even updated the translation to be more real to the subject matter, though they wouldn't go full out on honorifics.  For the first ten volumes of Oh My Goddess, Dark Horse even reproduced the original color pages as they appeared when first published in Afternoon magazine.
More recently, Dark Horse has stepped things up even more with their license rescues of CLAMP titles such as Chobits, Cardcaptor Sakura, Clover, etc.  These titles included a great deal of color artwork, color manga pages, and at least in the case of Chobits and CCS, the new translations contained full Japanese honorific usage.  Dark Horse's treatment of the CLAMP license rescues has shown a great deal of commitment to quality and that is something they should be praised for.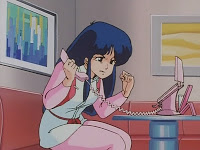 That said, there's one thing that Dark Horse just frustrates the heck out of me over and that's their bloody release schedule.
Back when I decided to go ahead and give Fairy Tail a "go," I ordered all of the remaining seven manga volumes released by Del Rey.  At the same time, I ordered The IT Crowd DVDs and to complete things, I decided to go ahead and order Magic Knight Rayearth to continue my CLAMP education.  After several days and my order wasn't going through, I decided to find out what was causing the delay.  It didn't take me long to discover that Magic Knight Rayearth, which was supposedly scheduled for release on January 18, 20011, was STILL not released.  I had to cancel that from my order in order to get the rest of my loot.
If this had been the first time that Dark Horse had done this, then it wouldn't matter to me.  However, I go back to the days of Oh My Goddess when the decision was made to start releasing the series unflipped and re-release the old volumes in an unflipped, proper form.  A release date would be announced for "volume X" and then that release date would keep getting pushed back.
When Dark Horse announced they'd licensed Ah! My Goddess: Colors, I was very happy because while I already had the Japanese book, I wanted the English copy too.  Unfortunately, that book got delayed so many times, eventually I just stopped looking for it.  It was a year later before I even bought the thing after checking on a whim to see if it were still in limbo in terms of publication status.  (You can read my review of that book here.)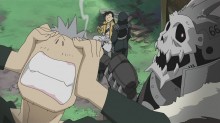 So as you can see from these few examples, Dark Horse has a long track record of announcing a release date for a manga title, then delaying it multiple times.  Even now, in addition to Magic Knight Rayearth being pushed back indefinitely, volume 2 of Cardcaptor Sakura omnibus edition has already been pushed back and apparently is held indefinitely as well. That's pretty frustrating.
As I've said in my recent reviews of some Dark Horse manga titles, I don't mind waiting for high quality materials and Dark Horse is delivering high quality goods for the most part.  However, putting out a release date and then delaying it multiple times is not a way to stay in the good graces of your manga customer base.  The way I see it, when a company says, "We will release such-and-such manga on this specific date," it means that the book is ready for prime time and that it is just a matter of rolling it off the presses, packing them into boxes, and shipping them to stores and customers.  It should NOT mean, "well, we'd like to release it on such-and-such date, but we haven't even translated it yet and the dog ate the source materials from Japan so we have to basically start from scratch again.  Oops, now the dog took a dump on the translator, who has subsequently quit so now we have to find a new translator and we have to take the dog to obedience classes.  Maybe we'll get the book out a year after we initially said we'd have it out."
To me, a partial solution to this problem would be to not put out a release date unless Dark Horse is 99% sure they can meet it.  That way, fans aren't given expectations that are then subsequently crushed when Dark Horse has to repeatedly delay the release of their product.  Then, Dark Horse should do a better job of getting the word out about titles they've licensed but for which seemingly have an insane waiting period between announcement and eventual release.  I realize that as a company, they don't want to air dirty laundry or reveal anything else that might put them at a disadvantage, but fans would prefer to hear something rather than silence.  And no, I don't consider publishing a few words on a industry-known message board to be getting the word out.
Well, I got that off my chest and feel better for it.  I love the quality Dark Horse has put into the recent titles I've purchased.  However, the routine delays in getting product to market has long ago gotten old and in my opinion, Dark Horse should address this issue.