I'm taking the day off to try to recover from the last few days of sheer…ugh.  So, as I'm wont to do, I bring you some other image I discovered on my Internet travels, this time via Facebook (which I shared earlier on Twitter).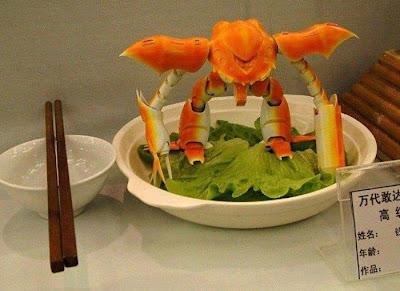 Someone said this is probably a MSM-03 Gogg from Gundam.  What do you guys think?
I did some checking and this appears to have been taken by a Chinese guy named 南宮博士 (WeI-chieh Chiu) in 2003.  Here's his Flickr page about it (with no helpful information).