Hi folks! Work pretty much makes getting anything blog-related a real chore these days, but I thought I'd get a bit of early Christmas spirit going by posting a couple of images of Aoi-chan from the awesome, romantic-comedy anime & manga series, Ai Yori Aoshi.
For those unfamiliar with this series, the story is about a young woman named SAKURABA Aoi, who was betrothed at a young age to a boy named HANABISHI Kaoru for political reasons due to both families being very powerful.  As such, Aoi was raised to be the perfect wife for Kaoru. However, Kaoru left the Hanabishi family when he became an adult as he was repulsed by what they represented and what they'd done to him.  This causes the betrothal to officially be broken, which causes Aoi to look for the boy she loves, but has not seen since she was a child. By coincidence, they meet at the railway station, and both find their soulmate in each other.  Aoi's mother arranges for the couple to unofficially live together in one of the Sakuraba's Western-styled mansions, under the supervision of Aoi's strict guardian, Miyabi-san. To maintain the illusion that Kaoru is simply a tenant, other female tenants are brought in, causing Aoi and Kaoru to have to keep their relationship a secret from everyone, but giving the girls the wrong impression that Kaoru is free for the taking.
In the manga, and as an extra on the anime DVD, there's a prequel story of sorts were Aoi-chan, and Santa-san look identical.  It is silly, but sweet at the same time (those who've read the manga or watched the anime will know what I mean).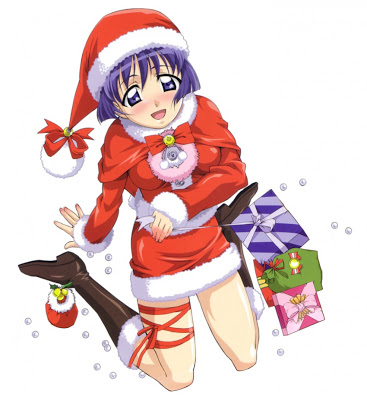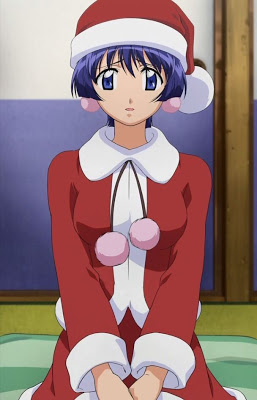 I recently reread the manga for some bedtime entertainment.  One day, I'm going to have to dust off my anime DVD's that I bought ages ago and rewatch the series too. ^_^