Howdy folks. Time for a little more Christmas love, this time coming from the cute and popular magic girl series, Cardcaptor Sakura.
For those who don't know, Cardcaptor Sakura is the story of a young girl named Sakura, whom is chosen to collect a series of magical cards as she is the descendant of the great mage (Clow Reed) whom originally created the cards. She is joined by a small, plushy-looking creature named Cerberus, whom Sakura nicknames as Kero-chan.  Also joining Sakura on her card capturing adventures is her best friend Tomoya, whom is obsessed with recording everything Sakura does, even going so far as to design costumes for Sakura to wear. A Chinese descendant of Clow Reed's who's the same age as Sakura, LI Syaoran, comes to Japan to claim the cards for himself, but he ends up helping her. Of course, capturing the cards is only half the battle. She then has to make them her own, fueled by her magical powers.
There are multiple differences between the original manga version and the anime adaptation. In the manga, there are only 19 cards, but in the anime, there are 52 cards. The anime is much more subtle regarding the various, "anything goes" romantic relationships and feelings while the manga is more direct on these topics.  The anime brings in Syaoran's cousin Meiling, whom is not a manga character. The anime is pretty good despite some questionable anime-only cards.  The manga is a must-read if one wants to get proper story resolution and explanations.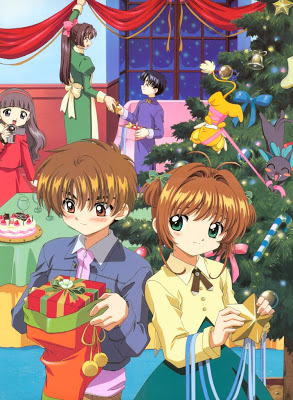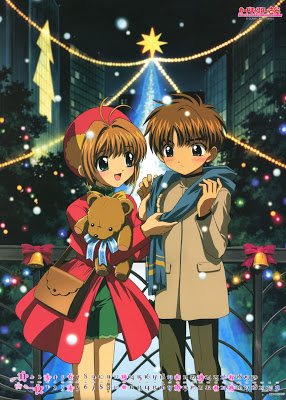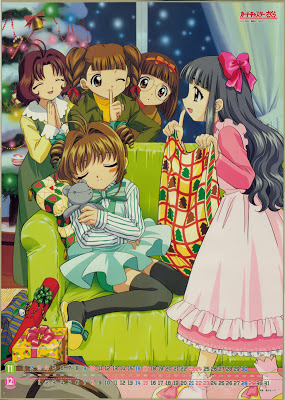 Dark Horse license-rescued the manga, retranslating it from scratch in four omnibus volumes (I still have to blog two of them).  They've also included a ton of CLAMP's color artwork from the series, which is an awesome touch.
Sadly, the anime has yet to be license-rescued for a proper release.  Pioneer originally sub-licensed the series for a subtitle-only release of the series.  The only English dub version is the heavily edited, shortened, and re-written Cardcaptors.