Hey gang.  This is an insane month for yours truly, so instead of the Haganai volume 2 manga review I'd planned, I'm using this promo image from the anime instead.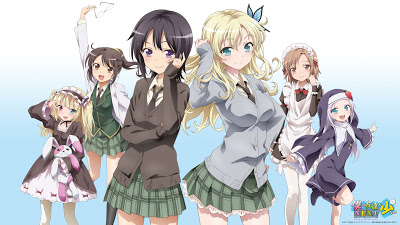 I'm not sure when I'll eventually get that volume reviewed. If I'm lucky, next week.
I also need to watch the anime series.  Believe it or not, I'd planned to watch the entire first series of the anime, then episode blog the second series when it came out. Like a lot of plans, it didn't work out.
Regardless, the next blog post will hopefully be up Sunday…hopefully. ^_^;