I got to see chapter 92 of Genshiken Nidaime and the vast amount of Sue awesomeness in that chapter, culminating in this moment.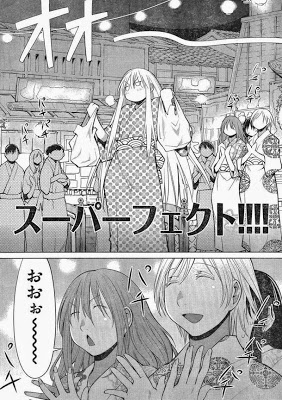 Heh!heh!heh! Can't wait to see this chapter translated. I'll blog the chapter when that happens.
Until then, here's hoping for more Sue awesomeness both now and in the foreseeable future to come. Yeah!