Anime Blog 3.0 News
Hey everyone! With no UQ Holder spoilers out yet, I thought I'd take the time to give a brief rundown of things going on with the blog.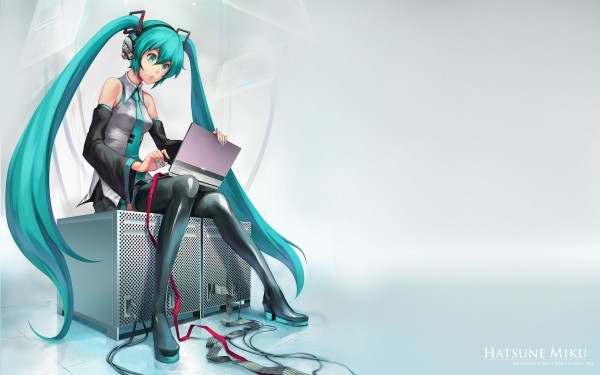 A week ago, I shifted to what DreamHost calls a Virtual Private Server (VPS). In reality this is a pseudo VPS environment as a true VPS would look no different than a dedicated server. Anyway, I had to make the switch because the entry level hosting plan just wasn't good enough for the traffic I get. I got hooked on the "unlimited storage and bandwidth," but it was a serious lack of memory that was causing severe blog lag times and even 500 errors to appear.
With "VPS" up and running for a week, performance has improved a great deal, but the way DreamHost sets up their pseudo VPS environment, I'm charged based on how much memory I use, and for how much time I use it. I have no problem with this "on demand" approach, but for this blog's size (including the Tenchi Muyo! FAQ site and my small personal blog), I don't think I'm getting my money's worth. I've set myself up at a 1GB memory level, which is $50/month. DreamHost doesn't have burst memory option, so the once a day massive spikes I see in memory have to be taken into account, otherwise I could run at about 600MB with no issues.
Anyway, I'm researching other VPS hosting options. What I'm seeing is that for a bit less money a month, I could get a true VPS with 2GB of memory. Storage and bandwidth would be capped, but even after moving all of my image files to the server, I'd only be using a small percentage of the total storage given to me at the lowest level of VPS. I'd also be well within the bandwidth caps too. I just have to do more research before reaching a decision.
I tried helping things out a bit by using CloudFlare, which would cache images and such as well as keep the blog "up" in case I had to reboot the server or something.  While CloudFlare is supposed to improve site performance, I found it slowed me down massively, so I dumped it. There are pay options which would probably do better, but that would not be worth it for me.
As some of you may have noticed, I added one of those browser icon thingies to the blog. While researching another issue, I stumbled across an article saying that one of the biggest mistakes WordPress users make is not having one of those icons. Frankly, I never pay attention to them, but I guess some folks do, so I added them.
I also tweaked the main page display a bit so that categories, tags, and comment counters are displayed. I had a couple of folks ask for the comment option so they could see if there were new comments on a specific article. Since this comment option existed for archive views, I decided that it should be in the main view as well. ^_^
Finally, I keep slowly chugging along on the old post image and formatting issue project. WordPress stripping out left/right/center justification for images was bad enough, to say nothing of WP stripping out other formatting at random. The worst is every post I had with an embedded YouTube video had said video stripped out. That's very annoying since I then have to try to find the blasted video(s) again. ^_^;;;
Still, despite the problems, I do love the WordPress blogging platform. There are so many awesome tools to help with things (other than the image problem, of course), so despite the work fixing the image problem, it is worth it. ^_^
I still have to get my brother to build me a proper background image for the blog using the original Junpei-kun screen capture I did back when I owned the Those Who Hunt Elves DVD sets. School keeps him busy, as does his family, so…^_^;;;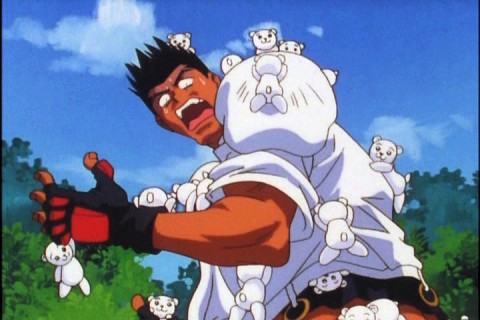 Thanks everyone for your patience, and for "listening" to be bloviate here. ^_^