Here is the first SPOILER image from the upcoming UQ Holder chapter 28, courtesy of the VERY gracious Southrop. (My review of UQ Holder Chapter 28 should come out Wednesday.)
UQ HOLDER CHAPTER 28 SPOILERS
The UQ Holder chapter 28 goodness begins.^_^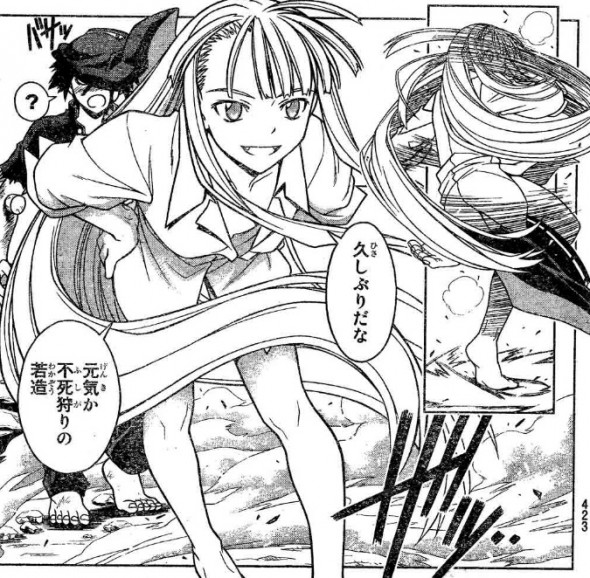 Oh yeah, baby! Eva in her true form with a grin on her face. You know the good times are about to roll 'cause Eva grinning usually means bad times for those opposed to her. ^_^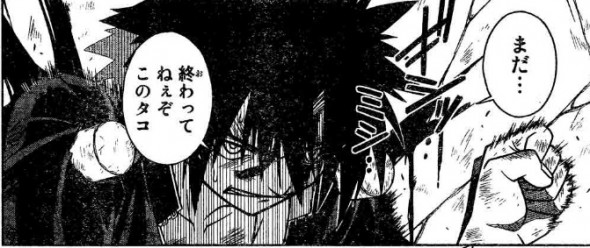 Yeah Touta. ^_~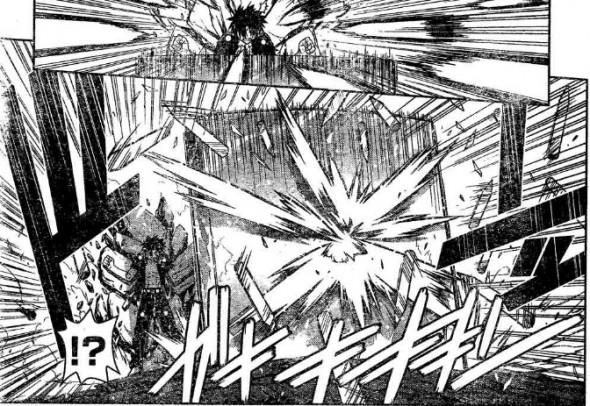 Don't mess with Eva's boy, y'all! ^_~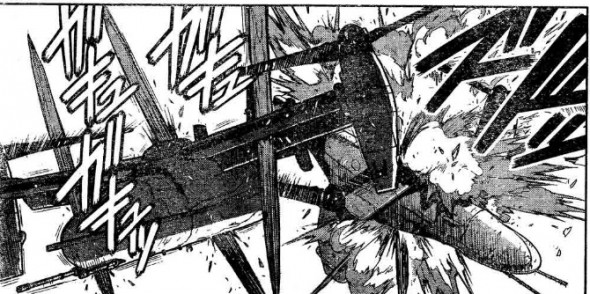 Time to bring the pain with Eva's ice magic. ^_^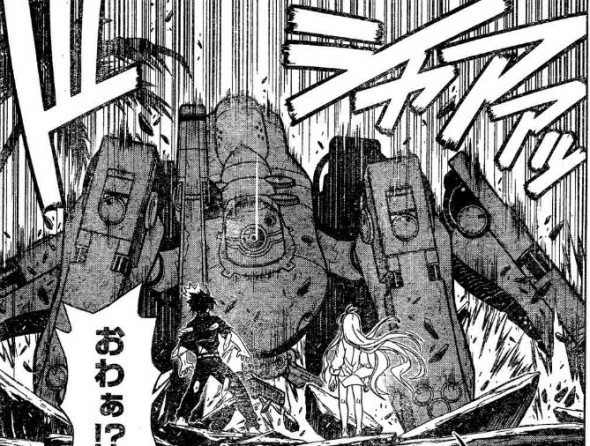 Uh oh! So what do Eva and Touta have to face now?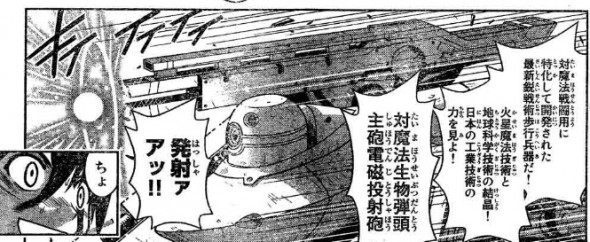 As Southrop points out, this is the same mecha unit that Chao used in Negima! during the Mahora Festival arc.
Well, color me VERY excited for this chapter. I want Eva to come in and do massive damage. It appears that Powerful Hand were prepared for such an eventuality, but Eva has already seen these mecha units in action before.  Since they are anti-magical in nature, I wonder if Eva's magic can go up against them or not. With the units Chao had, they could, but then again, magical weapons were also in the mix.
Well, we'll see how things ultimately go. It occurs to me that since Eva still has a bounty on her head and has revealed her true identity, Powerful Hand may try to nab her as well.  I rather hope that Eva isn't overcome because I want her to still remain the big bad wolf of old. Of course, if she is nailed, other UQ Holder members would have to come in to try to rescue her and Touta.
I'd like to express my continued thanks to Southrop for sharing these awesome images. As usual, he has some notes for those interested. ^_^