Mobile Suit Gundam-san – 04
Kidou Senshi Gundam-san episode 04
機動戦士ガンダムさん review
***SPOILERS***
Getting things started, we have Lalah out on a vending machine run, looking for a can of warm, oshiruko, but seeing a red bird in a clear can, wearing a helmet like Char, she gets interested.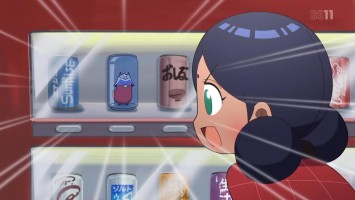 Red Bird Char plays for sympathy, but though Lalah says that dealing with that mask gives her nothing but trouble, she buys it anyway.
At the log cabin, Char wonders about Red Bird Char, which Lalah says she's decided to take care of. Red Bird Char turns up the charm, but Char wants it gone, or possibly turned into karage.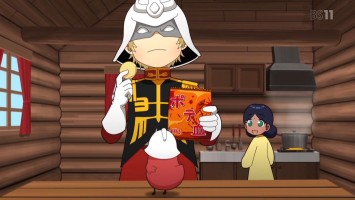 This means war, so the next time Char drops by, Red Bird Char has set up a Rube Goldberg Machine that triggers when Char opens the door, ultimately resulting in a log with Red Bird Char drawn on the end smashing Char in the face.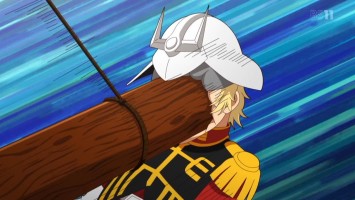 Char going down causes a turntable to activate, with a special message.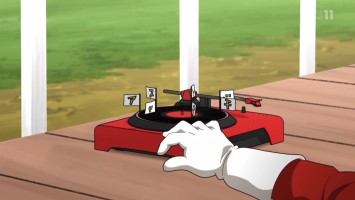 For the quote part, we have Char saying, "Let us see now, the abilities of the Federation's mobile suites!"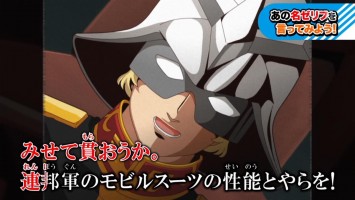 I'm not sure what Red Bird Char is supposed to represent, unless it is an Angry Bird parody.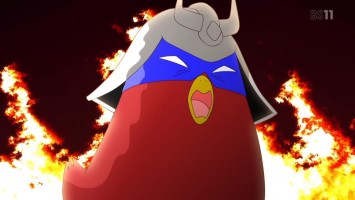 While it is amusing seeing Char taking a beating at the hands of a tiny red bird, I didn't find this episode to be as humorous as the previous episodes to date. But hey, that's how these things go.