愛・天地無用! Ep. 09 (11 w/ recap episodes)
Ai Tenchi Muyo! – 09 Review
SPOILER Summary/Synopsis:
Note: The episode numbering used here is based off of the official video releases, which aren't numbering the various recaps and such in the episode numbers.
Tenchi hears screams, which Hachiko figures came from the foolish Science Club members having snuck in. She explains to Tenchi-sensei that one needs to Book of Guidance to make it through this massive warehouse, which stores supplies and things from previous school festivals. Hachiko performs a seemingly pointless incantation at a storage locker while the Science Club trio accidentally trigger a giant ball trap while reading manga. Beni is sent flying by the ball as Tenchi saves Hachiko from being hurt. The two find Beni, but Hachiko discovers she's lost the Book of Guidance.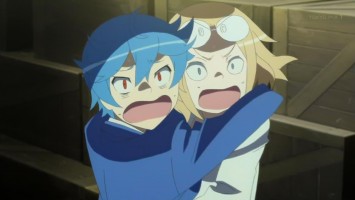 Thoughts/Review:
Shockingly, we didn't break away for some trip elsewhere as the story of Hachiko and Tenchi-sensei in the storage warehouse continued.  Looks like it will continue longer than I expected.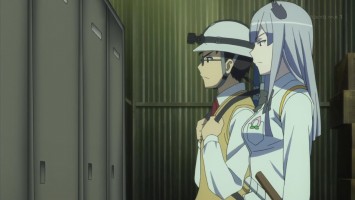 I was thinking that this episode might have Hachiko come to respect Tenchi as a teacher. Her blushing when he took her hand is what I SHOULD have expected, but hey, I guess I have this mental block since Tenchi is supposed to be an adult teacher.  And she didn't even go all tsundere on him.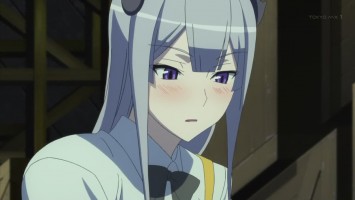 This episode was a big tribute to the Indiana Jones movie. After all, in that movie, there was a giant warehouse filled with wooden crates in a layout similar to what we see in the storage warehouse in this episode.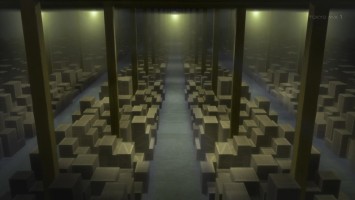 Then there was the giant ball trap, which naturally harkens back to Indiana Jones running from the same thing.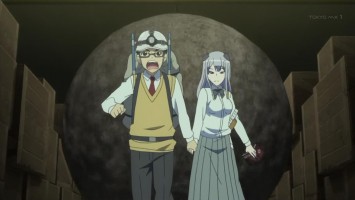 The Science Club trio reading old manga harkened back to the original Tenchi Muyo! series (Night Before Carnival episode) where Aeka, Sasami, and Ryoko read old shoujo manga.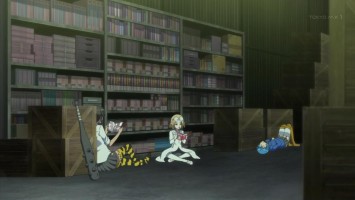 Finally, as an aside regarding the second recap episode which I've not been reviewing, I did notice that Negishi did appear to toss out a nod to Tenchi in Tokyo by having Sasami say "Yamerarenai" in a way that made me recall Tenchi in Tokyo's end theme (a song I like).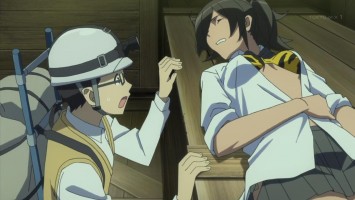 In the end, this episode was just OK with me. That's pretty much how the whole series has been as a whole thus far.