Here are SPOILER images for the upcoming UQ Holder chapter 61, courtesy of MK. (My review of UQ Holder chapter 61 should come out tomorrow.)
UQ HOLDER CHAPTER 61 SPOILERS
The UQ Holder chapter 61 goodness begins.^_^
MK goes wild with THREE images this time.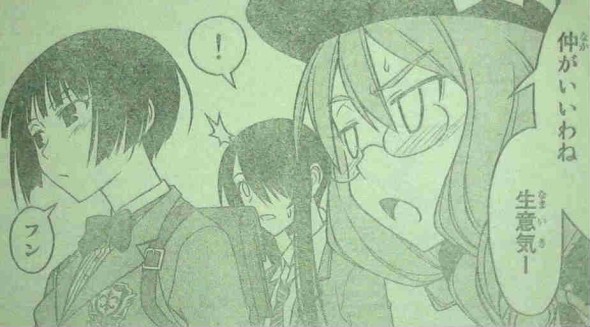 Aftermath fun.

Reflective Kuroumaru.  No doubt, there's a lot on Kuroumaru's mind in light of recent events.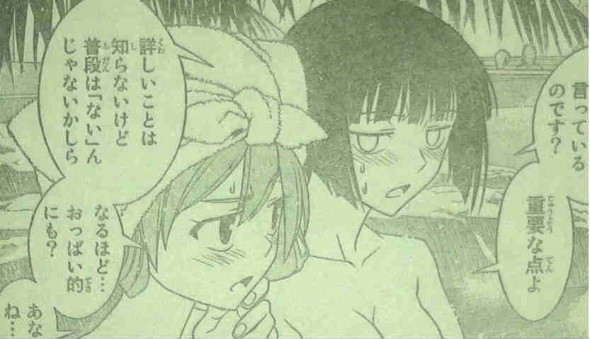 And of course, it wouldn't be an Akamatsu-sensei title without an onsen scene, right?
I get the feeling that the subject of Kuroumaru's lack of gender and gender choice comes up in this chapter. I also got the feeling that Kuroumaru's relationship with Touta comes up as well. We'll see if that is indeed what happens.
And Santa is still in the mix. I believe he and Touta visit Sayoko's grave.
Well, this is more of an appetizer for the chapter that comes out later today. It will be interesting to see the aftermath of Sayoko's business as well as exploring the characters more. I'm looking forward to reading it.