愛・天地無用! Ep. 45 (55 w/ recap episodes)
Ai Tenchi Muyo! – 45 Review
SPOILER Summary/Synopsis:
Note: The episode numbering used here is based off of the official video releases, which aren't numbering the various recaps and such in the episode numbers.
The GP forces encounter traps set by Washu as below ground, Momo expresses concerns over taking the Juraian sword and moving forward. Washu easily holds off Kuriharu, but is easily bested by Mihoshi. Momo and Tenchi, attempting to restore things have a hole open under then from which a large amount of peach petals pour out as Beni and Ryoko are helpless to do anything.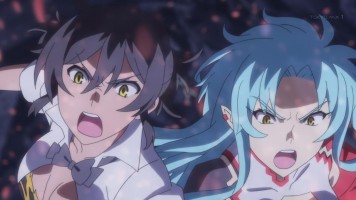 愛・天地無用! Ep. 46 (56 w/ recap episodes)
Ai Tenchi Muyo! – 46 Review
SPOILER Summary/Synopsis:
Tenchi finds himself in a black-and-white Japan at the Houkoku train station, where he finds Momo from her middle school years. In the caverns, Beni convinces Ryoko to take her deeper to where Momo's ship, Toshiuka, is buried. The captured Washu gloats over Galaxy Police's inability to do anything as Tenchi is swept up to another time where Momo is a lonely elementary school girl.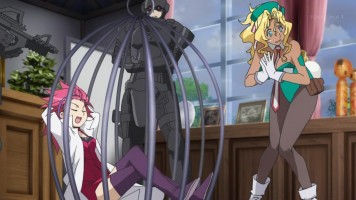 愛・天地無用! Ep. 47 (57 w/ recap episodes)
Ai Tenchi Muyo! – 47 Review
SPOILER Summary/Synopsis:
Tenchi has a chat with an obviously lonely, elementary school age Momo, where he tries to encourage her. He gets swept away in the time distortion. Meanwhile, Galaxy Police are helpless to do anything and are forced to give Washu a pardon in order to get her to help with this crisis. Below ground, Ryoko gets Beni to a cavern where the tree Toshiuka is on an island in the middle of small body of water.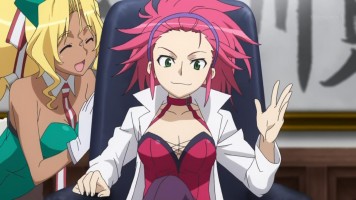 愛・天地無用! Ep. 48 (58 w/ recap episodes)
Ai Tenchi Muyo! – 48 Review
SPOILER Summary/Synopsis:
Beni and Ryoko reach Toshiuka while on the surface, Yuki and Rui convert Gouriki-kun to use the GP bomb. GP tries to stop them when the three student council members stop them. Kuriharu passes the order to GP to retreat as Washu helps Toshiuka to start up. In the past, current Momo finally caches up to Tenchi-sensei.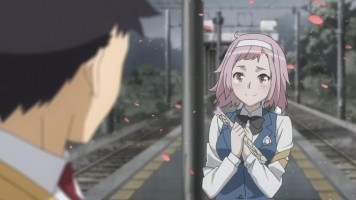 愛・天地無用! Ep. 49 (59 w/ recap episodes)
Ai Tenchi Muyo! – 49 Review
SPOILER Summary/Synopsis:
Momo and Tenchi talk, where Momo reveals she knows that when she goes back, she'll lose the person she is now. She disappears and the child Momo is there in Juraian clothing with the sword, saying the oneesan told her she'd be rescued. Tenchi takes the child back to the cavern, where she's reunited with a grateful Beni.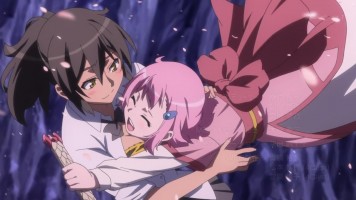 愛・天地無用! Ep. 50 (60 w/ recap episodes)
Ai Tenchi Muyo! – 50 Review
SPOILER Summary/Synopsis:
The Masaki household returns to normal. Tenchi, Ryoko, and Aeka find Mihoshi at the shrine looking for treasure. Tenchi recalls seeing Momo and Beni off, which restored the land and things go on without Momo. For some reason, Momo works at the Masaki shrine in the past (along with Beni) and her Juraian sword is stored in the shrine.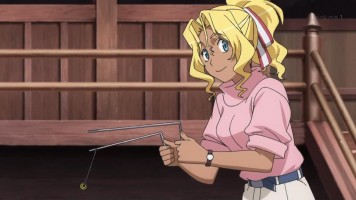 Thoughts/Review:
For episode 45, Mihoshi gets to show why in the canon, she was Mihoshi's foil, which was a fun moment.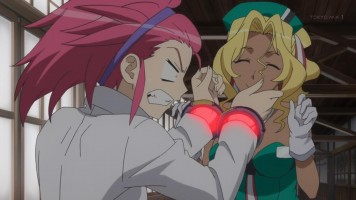 The series makes another nod to an American sci-fi classic, this time Alien (or Aliens).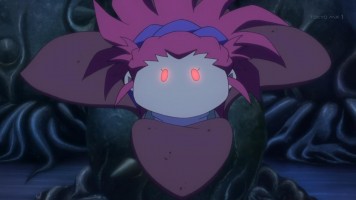 The scene with Beni punching Ryoko was one where I expected Ryoko to retaliate and be stopped by Tenchi. It was surprising that Ryoko just took the hit and didn't get angry by it.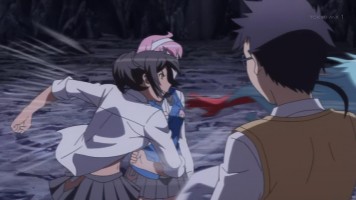 For episode 46, not a lot to say here other than we get a confirmation that after Momo was sent 1300 years into the future, she was apparently pretty lonely until she got to high school.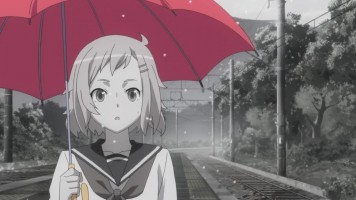 For episode 47, getting Washu back into things was expected.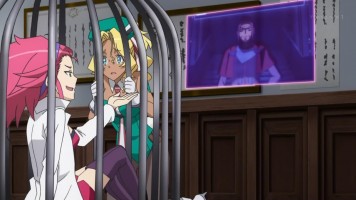 Continuing to show Momo as being a lonely child is apparently trying to set up why you should want her to be sent back 1300 years to when the accident happened so she won't have to be lonely.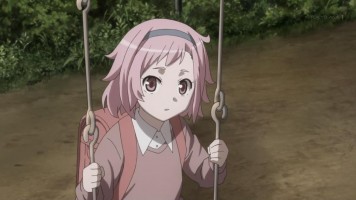 For episode 48, this felt more like dragging things out. I kept thinking, "get on with it already." *_*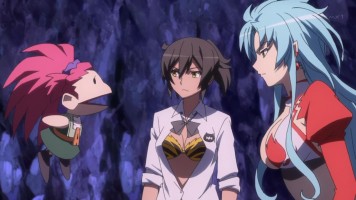 For episode 49, it went as expected — to fix things, Momo has to lose her memories and current friends. I guess the same rules didn't apply to Beni.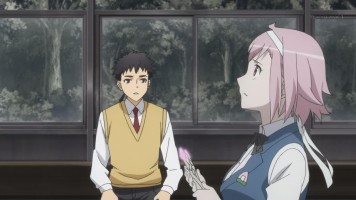 For the final episode, I find things to be just bizarre. I guess we are supposed to believe that Momo and Beni came to earth to teach Momo how to keep the grounds of a Shinto shrine clean? Seriously?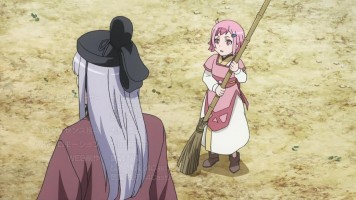 Ryo-ohki finally got a cameo, but there was no cameo for MAKIBI Kiyone, which I find interesting, especially if this was supposed to be set in the Tenchi Universe timeline.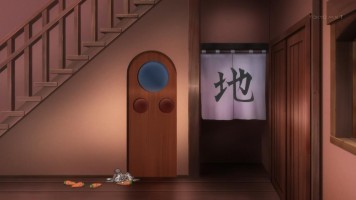 Otherwise, this series finally comes to a merciful end. I'll have final thoughts later.