Lord Vader and His Troops (in feudal Japan)
Hey y'all!
As I'm wont to do, I like sharing interesting things I find in my Internet travels. For today, this means sharing something particularly awesome, combining my favorite movie (Star Wars) with my second favorite country (Japan).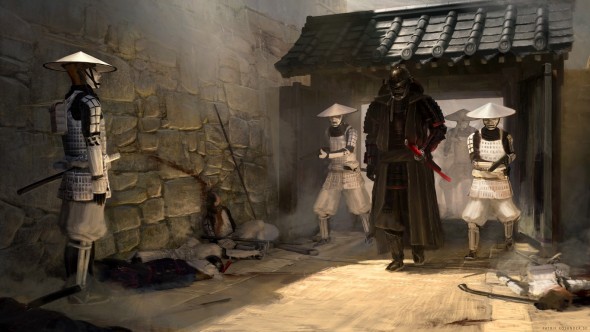 I find this to be just totally awesome. The image creator, Patrik Rosander, certainly has captured the scene from Star Wars where Darth Vader first appears. Changing the Tantive IV to a Japanese castle is just awesome to me. I'd actually like to see Patrik do more.
By the way, note the rebel symbols that are part of the gate's roof. ^_^
I'm going to see if my budget will allow me to get a print of this. "Vader-sama" indeed. 😉