There is no Robotech, only Macross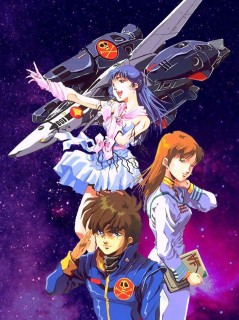 Yesterday, I noticed my Twitter feed mentioning the news that Sony Pictures now has the rights to Robotech and plans to make a live-action movie, hoping this will turn into a franchise. Well, I have only one thing to say to Sony Pictures — "There is no Robotech, only Macross."
For those who don't know, Robotech is the mid-1980s amalgam of three unrelated anime titles — The Super Dimensional Fortress Macross, Super Dimension Cavalry Southern Cross, and Genesis Climber MOSPEADA. Harmony Gold licensed these three titles, rewrote them for awesome Americanization, and then mashed them together so that they could meet the minimum number of episodes required to get the show on afternoon TV.
To be fair to Harmony Gold, what they did was nothing new. After all, Space Battleship Yamato was changed to Star Blazers. Science Ninja Team Gatchaman was mangled into Battle of the Planets. Voltron (also done in the mid-80s) was created from unrelated anime titles Beast King GoLion and Armored Fleet Dairugger XV.  Heck, even in more recent times, Cardcaptor Sakura was butchered into Cardcaptors.  A title like Pokemon was purged of its EVIL Japanese references in favor of awesomely awesome Americanization. (Onigiri sure looks like donuts to me.)
That being said, this is 2015. Yes, I was a teenager in 1984-85 when Robotech came out and I was aware of it. I watched some of it back in the day (never made it much past the Macross part because of the radical shift in story and new characters). Some of my friends remember watching it as teenagers as well. Only one of them is an anime fan at all, and that's pretty casual. All of them agree with me — we don't want to see a Robotech movie, but we would like to see a series of well written Macross movies.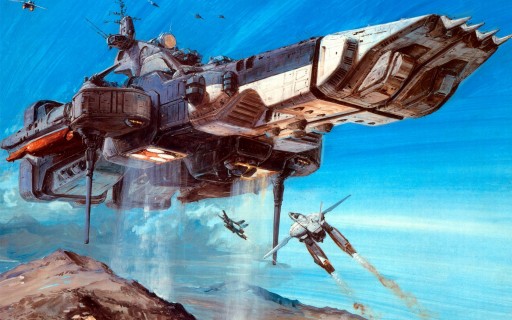 For me, I found watching Macross to be rather an enjoyable experience, something I didn't remember watching Robotech. Maybe it was because I was older, though I suspect I appreciated the writing of Macross better (though to be fair here as well, at times the dialog could be quite cheesy; whether that was because of the adaptation or not, I couldn't say).
When Hollywood attempts to bring over things from Japan as a live-action title, invariably, it seems to have mixed results at best. The reason for this, in my opinion, is that there's little to no understanding of the source material, especially for the failed titles. There are assumptions about things, usually about how a title needs to be Americanized or otherwise changed to try to sell tickets. Sadly, Hollywood doesn't seem to understand something critical — if you build it properly, people will come.
I've cited this example before, but I point to the success of the Shogun miniseries from 1980 (which I reviewed). While this wasn't an adaptation of a Japanese novel, the producers took James Clavell's novel and adapted it in Japan. Because the production was so far from Hollywood, the producers were able to create a miniseries they wanted without interference from Hollywood since by the time the executives saw the dailies, (which were sent by boat), it was too late for them to do anything. The result is a beautiful (though somewhat dated thanks to the late 70s hair styles on the Western actors, and the Western orchestral music) series that keeps things VERY Japanese, including having characters use dreaded Japanese honorifics and such.
Hollywood doesn't see people as smart. Since Robotech was created during a time when Americans "still had to be protected from those evil, slant-eyed bastards from Japan who dared attack us at Pearl Harbor," it leaves a bad taste in my mouth today, even if I do understand why they did things that way in the 80s. In my opinion, Hollywood thinks that, "Well, it was Robotech when it came over, so Robotech it will remain. Besides, no one but some niche group of losers in American knows what Macross is, right?"
Wrong!
It is true that there are some who like Robotech who will likely never watch Macross because, "Gasp! Subtitles?! I can't read when I'm also trying to see things!"  So for them, it is Robotech. There are going to be some people who just don't care either way. That being said, there are going to be quite a number (and I've seen them talking in various places) who've seen Robotech and Macross who are going to want a Macross live-action adaptation, not a Robotech one.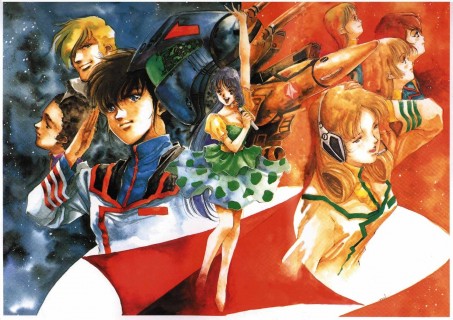 In all seriousness, how big of a demand is there for Robotech? For decades, attempt after attempt after attempt has been made to make Robotech some kind of hot franchise in America, all without success. So are there any Robotech fans outside of guys my age who grew up watching it after school?
How about Macross? What's the demand for it?  When anime fans watched fansubs of Macross Plus, Macross 7, Macross Zero, or Macross Frontier (to name a few), and they wanted to watch the original series, did they want to watch Robotech or Macross?  I don't hear them wanting the Macross franchise reformed into a Robotech franchise. I do hear them wanting a licensing and proper English dub of the Macross titles though.
Yeah, I'll probably be accused of being some kind of elitist (or the like) for wanting Macross and not Robotech. That's OK, I've been called worse. If I had it my way, Sony would make a Macross trilogy in order to properly set up the characters and situation. I felt that the Super Dimensional Fortress Macross: Do You Remember Love anime movie, while nice to look at, just cut way too much from the original story, leaving it without heart. Thus my desire to have at least a three movie deal.
In the end, it likely won't matter, even if a Macross movie is made. I just don't trust Hollywood to make a proper movie of anything anime/manga related. I expect that what we'll get is some crap, whereby Sony hopes that some of us who grew up with Robotech will race down for nastalgia reasons just to see cool mecha-fighters in action without worrying about a decent story. No doubt, Hollywood is banking on the Transformers affect to make big bank.