"BIG ENTER" key — for those REALLY stressful times!
Hey gang! Why a video for the BIG ENTER key? Why not? 😉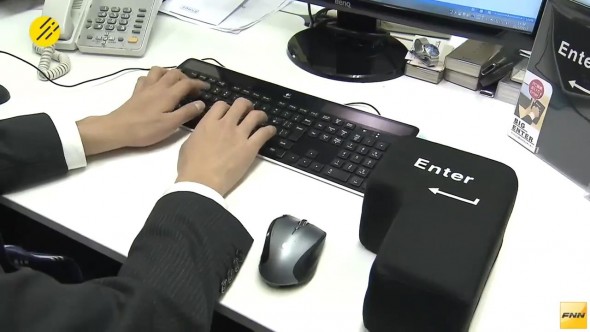 In all seriousness, today's scheduled anime review has been delayed 'cause Murphy's Law is currently in full effect at my job. But hey, I can't complain 'cause it is massive overtime, and I work from home, so I'm at least able to do this post to test the internal video functionality of WordPress. So PLEASE let me know in the comments if this video works or not.
So here's the video, for the BIG ENTER key, to help one relieve their stress while at their PC. Take a look.
Boy, do I need one of those BIG ENTER keys today! Heck, I needed one yesterday too!
So, any problems with the video playing?  I had to do it this way because Fuji TV doesn't agree with the concept of "fair share." *_* Whatever.
Anyway, I hope I can get a review of RINNE episode 4 and then the next Sailor Moon Crystal episode (21, I think).