TokyoPop can kiss my big, fat oshiri!
So there I am, being lazy and deciding to take the evening off since it is a holiday weekend and by George, I'm going to goof off. And then word comes to me from multiple sources, saying that at Anime Expo, TokyoPop (or rather Stu Levy) says, "We're back!"  here's a recreation of Stu making his announcement.
Well, you know what I say to that? DJ Milky Milk and the Funky Bunch on the Stu da Man Tip can kiss my big, fat oshiri!
On second thought, no! I don't want them anywhere around me. I might catch some dread disease that makes me actually believe Princess Ai is a really good title.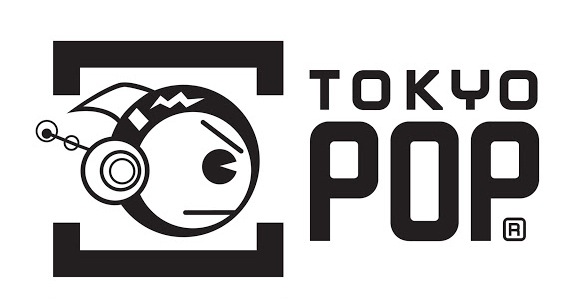 Man, I despise TokyoPop with a passion. No, I take that back. It's Stu Levy, aka "DJ Milky" ('cause he's pretty fly, for a white guy) that just drives me spare. As I said back in October 2011,
Stu Levy is a complete and total…a word has yet to be invented to describe what he is, but he is one, and a complete and total one at that!
When DJ Milky Milk did a Cartman in May 2011 and said, "Screw you guys, I'm going home," he left us hanging on titles. Some were rescued, others reverted to other publishers who've done little to nothing with them, and the rest we were given the big middle finder for.
So what on Earth makes this egomaniac think that I'll give him another bleeding penny of my hard earned money? Even before DJ Milk the Cow bailed out on manga fans, TokyoPop was already ticking me off when their quality went down the tube in 2009 due to cost cutting. So that's two strikes I have on them, so what kind of fool would I have to be to give them another chance?
Well, we already live in an insane world were up is down, right is wrong, good is evil, etc. With that in mind, I guess that explains why I've seen so many people gushing about this "exciting" news. I guess some of these folks think that the titles TokyoPop left hanging will now resume. To quote Nicola on Twitter,
To people going crazy over Tokyopop republishing, they won't finish any of the beloved titles you want them to.
Seriously folks, I will never trust Stu Levy, nor will I trust TokyoPop (and I wasn't even one of the folks screwed by TokyoPop's OEL licensing terms). I supported them back in the day by buying several manga titles they were publishing. Today, my money will go elsewhere.