Piracy Wars: A look at the recent Japanese manga pirate arrests
As most of you probably know by now, there have been some recent arrests in Japan over manga piracy. Some folks have asked for my thoughts on what has happened, so I'm going to oblige. For those who don't know what has happened, I will write about what transpired, followed by an explanation of the speed scanlation system, after which I'll talk about the fallout from this arrests, followed by some final thoughts.
The Arrests
In the first incident, on Friday, November 13, 2015, Japanese police arrested three Chinese men after they took the latest chapter of the One Piece manga and sent it to the manga aggregation site (and in more recent times, speed scanlation group) Manga Panda. Also arrested was a 69 year old Japanese male delivery driver (HIDAKA Takehisa).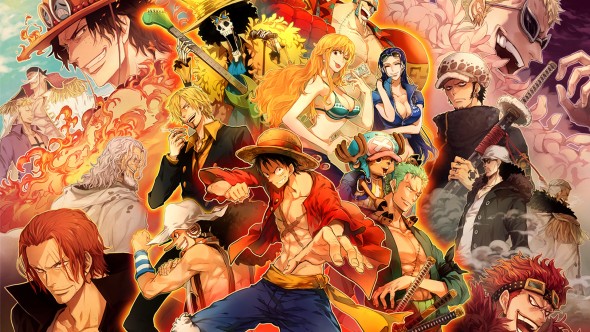 In the second incident, on Wednesday, November 18, 2015, Japanese police arrested two Chinese men for sending the latest chapter of The Seven Deadly Sins to the scanlation group Red Hawk Scans. They apparently got their copy of the manga magazine from the same delivery driver from the first incident.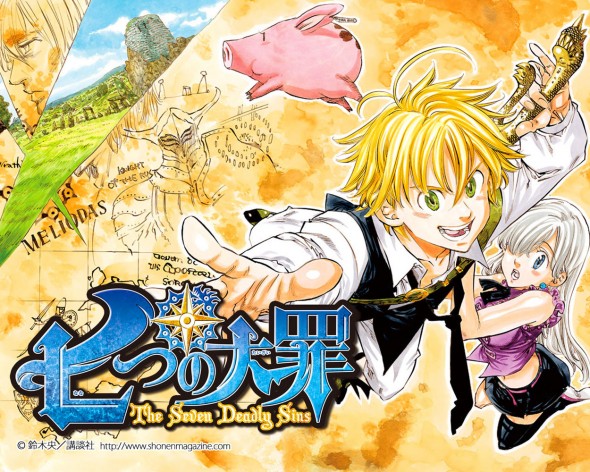 How Speed Scanlations Work
The goal of any speed scanlation group is to be the first to get a manga chapter on the web, thus they can capitalize on the ad revenue from the increased traffic this brings.  As such, the scanlation group pays a contact in Japan (in this case, the Chinese men who were arrested) to provide them the scans. The scan provider finds someone in manga production chain (in this case, the driver who delivered the manga magazines from the publisher to the various booksellers/magazine stands) and pays them for access to the manga magazine.
After the scan provider gets the manga magazine, which is the size of a large phone book, they take it apart and immediately start scanning the pages. I'm not sure how much cleaning (where defects in the scanned page are removed) is done at the scan level, but once a chapter's pages are scanned, they are sent to the scanlation group to work on. There, the translator quickly translates the pages. If they have an editor (in the case of Manga Panda, likely not), that person gives the translated text a read-through. Meanwhile, the scanned pages have their Japanese text removed, the pages are usually cleaned up to look crisp (depending on the group scanlating the manga, the quality of that cleanup work will vary), and then it is made ready to have the English text inserted into the pages. Any art fixes required by the removal of the Japanese text are also done.
A speed scanlation group can get a chapter of the manga up in a few hours after get the raw scan. As soon as the chapter goes up, a hoard of people hungry for that content flock to the website of the scanlation group to read said chapter. This results in quite a bit of ad revenue, which not only pays for the high costs of maintaining their servers, but also pays the scan providers.  How much remains after that is not known by me.
A few years ago, speed scanlation groups could get a chapter of a manga up as many as SIX days prior to its release in Japan. I used to see this happen with Negima! quite a lot, which caused a very aware Akamatsu-sensei to really raise the alarms over this growing problem. That also eventually led to Kodansha making some changes to how it handled its manga distribution.
The Fallout
As a result of the arrests, the scanlation groups Red Hawk Sans and Imperial Scans immediately shut down. I know nothing about Imperial Scans, but Red Hawk Scans is an older scanlation group. They did some early release scanlations (Nisekoi and The Seven Deadly Sins), but they also did some more traditional scanlations (meaning the chapter didn't get an unofficial English version until after it went on sale in Japan) such as Hayate the Combat Butler. They posted this message regarding their shutdown.
All things must come to an end, and this is no exception. After more than seven years of bringing you manga, the decision has been made to close Red Hawk's doors. You may have noticed that the amount of series we do has dropped significantly lately, and the reason is that most of us have just gotten too busy with real life to pick up anything new. After much consideration, we decided that with our key members having less and less time to focus on manga, the best course of action was for us all to stop while we were ahead instead of giving you something that we couldn't put our hearts into.
To all the readers and staff, thanks for following us all this time. You're the reason we do what we do.

P.S.: PRAISE THE SUN.
I've no doubt that what they say here is true. They had been doing fewer and fewer titles in more recent times. However, I suspect that getting early chapters for manga titles like Nisekoi and The Seven Deadly Sins really footed the bill for their server, so without that early advantage, there was no reason to continue if you couldn't pay the bills.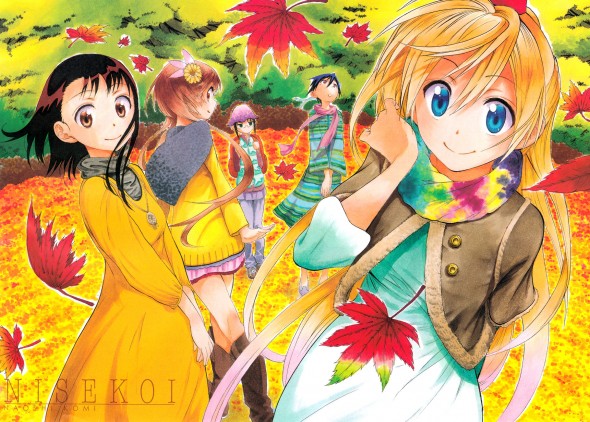 In more broad terms, the fallout from this will probably make early scanlations of manga chapters before their publication in Japan really scale back, at least among English sites. I can't say for sure they will cease as if there's money involved, there's crime to be committed. (Remember, the delivery truck driver was actually stealing a physical copy of the magazine and selling it to the scan providers.)  That being said, some other English scanlation groups who also have scan providers in Japan decided to back off early releases just to spare their people potential arrest.
As far as scanlations in general go, I don't see any changes. After all, if a scanlation group has a scan provider go to the local (or random) 7-11 and pick up the latest issue of Weekly Shounen Jump or Weekly Shounen Magazine, those become much more difficult (but not impossible) for the police to track down. And though legal, digital publications of the latest chapters of manga like Seven Deadly Sins (all chapters of this series plus all other Crunchyroll manga available with a $6.95/month Premium subscription; access the latest chapter with ads with free membership) or Nisekoi (download the latest chapter along with the latest chapters of other Viz manga titles with the $25.99 Weekly Shounen Jump digital magazine subscription; some earlier magazine issues downloadable for 99¢ each; after that, manga title volumes have to be purchased for download for $6.99 each) exists, they aren't globally accessible, thanks to stupid copyright laws (which could get MUCH worse with what seems to be a hideous Trans-Pacific Partnership agreement).
The Conclusion
While it might be nice to have, I have always warned against these early scanlation that are published days before they are even available for sale in Japan. Doing this was only going to anger the Japanese publishers AND mangaka, who quite understandably would not (and do not) want to see their labors up for free before anyone has a chance to buy the genuine article. It was only a matter of time before the police were brought in to bring the hammer down on this practice.
In the end, I think that early scanlations will certainly be heavily curtailed. Regular scanlations will continue, though it is possible that some titles may end up falling through the cracks (like Hayate the Combat Butler, which is not legally available digitally, but sadly doesn't have a big following in the West) if no other scanlation groups pick them up. That being said, if the Japanese truly want to stop piracy, they'll listen to the GLOBAL customer base and meet their demands while making money in the process.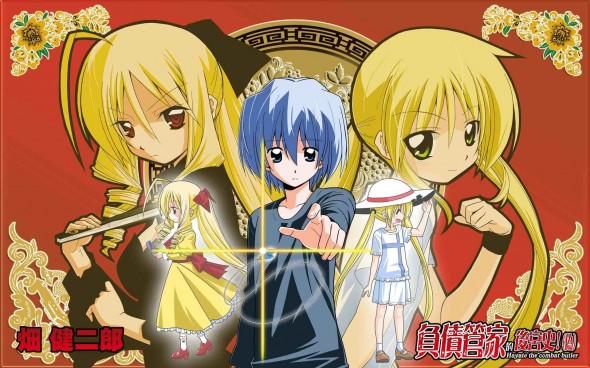 On a personal note, while reading up for this article, I'm now interested in reading The Seven Deadly Sins. Luckily for me, it is up on Crunchyroll. 😀
Update: Special thanks to Comic Book Resources for the link to this article. ^_^