Macross Delta 03
Macross Δ 03
マクロスΔ 03
SPOILER Summary/Synopsis: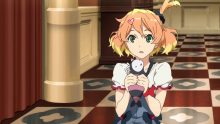 With Hayate spouting that he's only interested in flying, not fighting, Mirage takes him for a flight in her bird, causing him to become ill and vomit. Arad assigns Mirage to be Hayate's flight instructor and gives her a month to get him up to speed. Kaname takes Freyja to their residence, where Mirage also lives. Hayate is taken to Ragnyannyan, which houses the men of Delta Platoon. Hayate is not interested in the official Delta Platoon training, so Mirage is forced to allow him to take a training VF-1EX up, where she soon shows him he's not all that.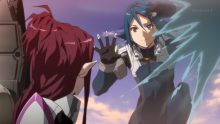 Mirage sets up a final test for Hayate as Freyja has a hard time in Walküre practice sessions, her fold ability either being low or not present. When Mirage and Hayate go up for their test and Hayate starts losing, Mikumo decides Freyja should watch the fight. As she and Kaname expected, Freyja has a reaction to seeing Hayate in action and her singing causes a massive fold reaction, which Hayate reacts to, causing him to defeat Mirage. However, as Hayate has his VF-1EX dance to Freyja's music in celebration, Messer gets a kill shot on Hayate to teach him a lesson about the battlefield. As such, Hayate apologizes to Mirage and promises to be a better student.
Thoughts/Review:
Well, here we are with episode three. What is it with these annoying, male main characters?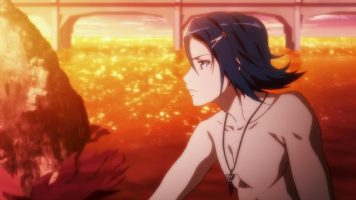 Ugh. Hayate is just the worst kind of MC out there, and I wish he would take a beating, then after that's done, another beating, and then have his beatings take beatings for not beating him enough.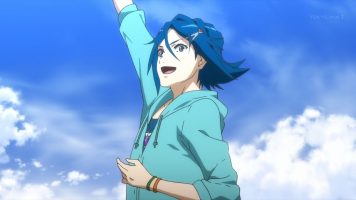 Seriously, Hayate should be dead. He shouldn't be a part of Delta Platoon. However, he's forced into this series 'cause "reasons," so by George, he's going to be in here. Further, as the ultra special MC, he can do anything because the story demands it (even if it is magically done through Freyja), logic be damned. Whatever.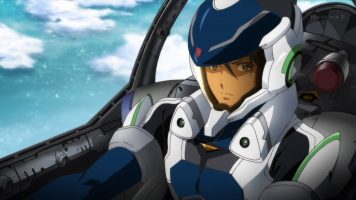 At least Messer gave the little punk bastard a lesson.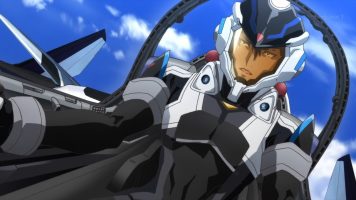 I felt bad for Mirage having to be Hayate's flight instructor. I felt bad for Mirage having to lose her fight to Hayate, just because he has to be the MC. And, I feel bad for Mirage 'cause I know that before all is said and done, she'll fall in love with him and he'll teach her how to loosen up. Whatever.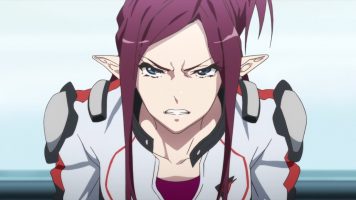 While the series is pushing the special magic girl aspect of Freyja, at least she's a likeable character. At least she's actually trying and not being given things on a silver platter. Her Walküre idol companions know how to bring out the best in her.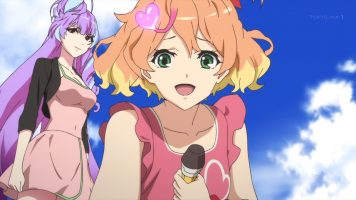 In the end, for Macross Delta 03,I hated Hayate and wish he would have had an accident to teach him a lesson rather than just getting spanked by Messer. I like Mirage and Freyja well enough. I'm told the next episode is better, 'cause this one wasn't all that.