Macross Delta 04
Macross Δ 04
マクロスΔ 04
SPOILER Summary/Synopsis: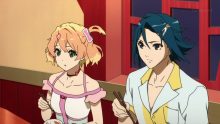 A party is thrown for Freyja becoming a member of Walküre and Hayate becoming a member of Delta Squadron. At the party, the two learn that Walküre will be doing a Vaccine Concert on Planet Randor at the request of its government. The following day, the carrier Aether detaches as the left arm of Macross Elysion to take Walküre and Delta Squad to Randor. Hayate is given his first look at his bird, a VF-31 Siegfried variable fighter. Walküre members Makina and Reina have tuned the fighter for him so he doesn't have to use the AI or wear a helmet. Freyja comes by, but after having a chat with Hayate, she is somewhat calmer about the concert.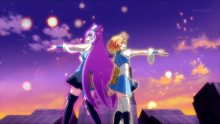 Before Walküre make their jump to the concert stage, Mikumo gives a warning to Freyja about performing or losing her job. Freyja flubs her landing, thanks to nerves, and her nervousness causes Mikumo to again warn her about failure leading to unemployment. During the concert, Walküre are targeted for attack by Aerial Knights from the Windermere Kingdom. Delta Squad defends, but young Windermere Prince Heinz sings a song from his planet that causes the UN Spacy support fighter pilots to become possessed by Var Syndrome. Hayate defends Freyja, allowing her to join Mikumo in song to counter the Var Syndrome affects. The Aerial Knights cause a hologram of their leader, Roid Brehm, to appear, where he declares war on the New United Government as Delta Squad gets word of an invasion on Planet Vordor.
Thoughts/Review:
So, this episode was partially an advertisement for the Walküre CD and partially an advertisement for the new Macross models and such.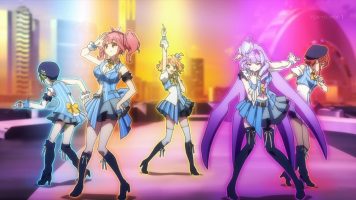 Mikumo comes off as quite a bitch in this episode. It is obvious that Freyja is very nervous, so naturally, threatening her twice with being fired if she doesn't perform well is going to help her performance anxiety, right? 🙄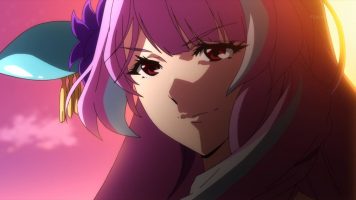 Fortunately for Macross Delta, Freyja is such an airhead, such threats don't hang around her head too long, allowing her to do her thing in a critical moment.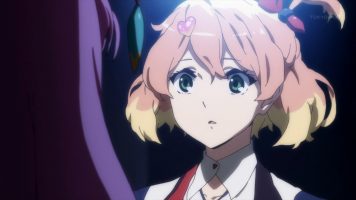 The emphasis on Freyja being from Windermere at the start of the series now become evident as the bishounen losers are revealed to be from there as well.  Let me guess — this puts doubt on Freyja being a member of Walküre, right?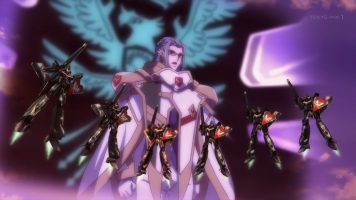 Speaking of Freyja, the episode had her be a fan of LIN Minmei (Super Dimension Fortress Macross), Fire Bomber (Macross 7), Sheryl Nome (Macross Frontier), and Ranka Lee (Macross Frontier) were nice nods to the franchise's previous TV incarnations, even if it came off a bit forced. (I've yet to watch Macross 7, but I hear it is pretty awful, so it hasn't been high on my list.)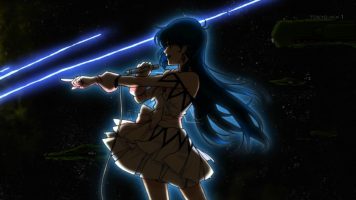 I still don't like the "helmets are for losers" Hayate. I want him to take a head injury in the worst kind of way. It annoyed me that Walküre members Makina and Reina enabled him in his stupidity.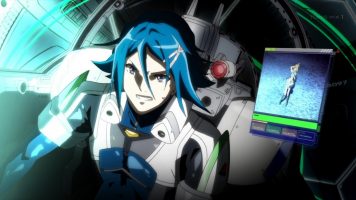 Finally, while the battle and use of the Delta Squad fighters as part of the concert are an attempt to boost sales of those models, the battle stuff did come off better here to me than it did in the first episode.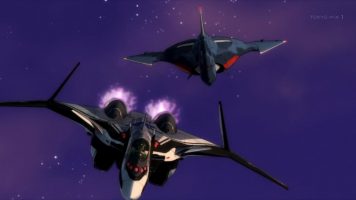 In the end, this episode was OK for what it was. I've no clue what stick got up the Windermere bishounen losers' arse to declare war on everyone, but I guess there would be an action element of the series without it. Maybe we'll learn something in the next episode.