Macross Delta 17
Macross Δ 17
マクロスΔ 17
SPOILER Summary/Synopsis: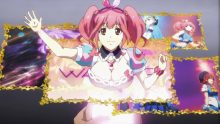 On Windermere, Roid studies Freyja and Mikumo. Chaos plans a new infiltration of Planet Voldor. To accomplish this, Walküre has a concert that gets broadcast with a virus that infects the star cluster network, allowing them to take it over. In addition, Chaos earns money from people buying risque pictures of Walküre members. Freyja attempts to confess her love for Hayate but is interrupted. Hayate is warned away from Windermere by the major he rescued. Hayate confronts Arad, who tells Hayate and the others the truth of Hayate's father Wright bombing a NUNS facility and killing civilians. The Aether is dispatched to Voldor to meet with resistance fighters.
Thoughts/Review:
Sheeze. If the series hadn't already proven what an advertisement it is for music CDs, this episode is all in our face to promote the music. 🙄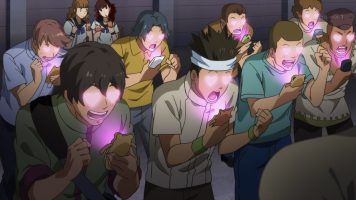 That aside, let's start with Freyja. Every time I see her blushing so hard for Hayate, I feel badly for the character. I really think that she has a massive death flag set on her.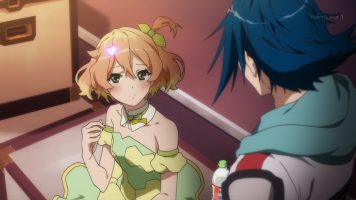 In typical, cliched fashion, Freyja's love confession to the clueless Hayate gets foiled. I don't like these kinds of interruptions. I know that the writers are just trying to stretch things out, so the interruption becomes the easiest way to do it.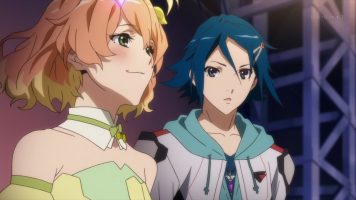 It does look like Hayate is starting to wake up to the notion of Freyja's feeling for him, at least a little bit. I don't see how he can be a man and not be affected by all of the babes around him.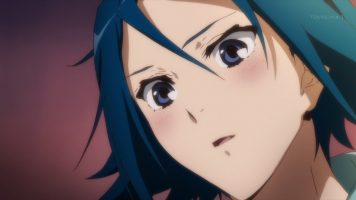 Speaking of Hayate, he now learns the truth of his father, Wright. Considering what a loser Hayate can be, I expected him to pull an Amuro from Mobile Suit Gundam and need to get slapped. So imagine my surprise when at the end of the episode, Hayate actually shows maturity to get the job done and worry about the incident with his dad later.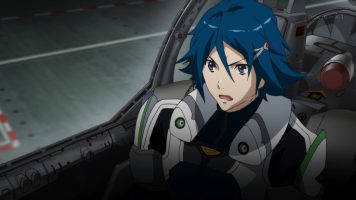 Regardless, we learn that Wright apparently stole a weapon, used a forbidden dimensional bomb, and attacked a NUNS outpost, but also killed civilians in the process. So if Wright worked for Windermere freedom fighters and bombed a NUNS facility, then what's their beef other than the damage to their planet? As I've been thinking, Windermere doesn't appear to be the innocent, aggrieved party here.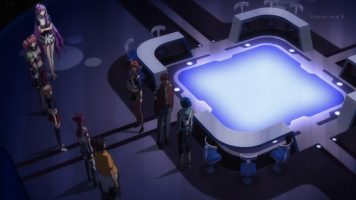 While I'm on the subject of Windermere, I'm surprised that they allowed the communication network to be taken over by Chaos via Walküre. I really expected that they'd do something to put a stop to that, especially after Bogue became aware of the concert.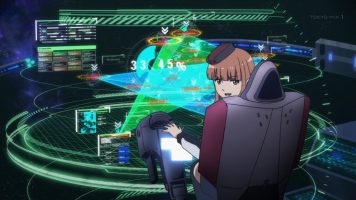 That reminds me, I have something politically incorrect to say about Bogue. So if you are a person triggered, you might want to skip to the next paragraph. When Bogue had his reaction to the Walküre babes, I couldn't help but think he acted like a closet heterosexual guy who nearly came out of said closet to confess that he's actually into hot babes, not bishounen guys. 😆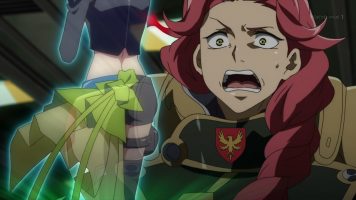 Finally, the Freyja and Mikumo connection continues. Not that Freyja is hard to read, but Mikumo sensed the change in Freya's singing, thanks to her love for Hayate.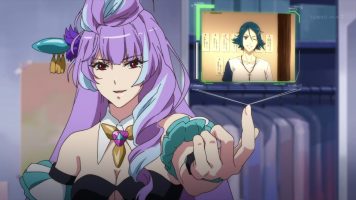 When Freyja came back with a weak response that Mikumo's singing had also changed, initially I thought Freyja was just flaying around. However, Kaname apparently sensed something since she thought back to Mikumo's revelation about being without family or a past. Freyja's and Mikumo's song changing. Makina and Reina also sensed it. We'll see what this develops into, if anything.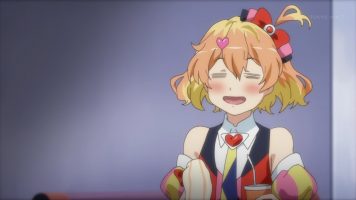 In the end, other than being subjected to a massive, music video, the story elements of Macross Delta 17 ended up being interesting.