Macross Delta 18
Macross Δ 18
マクロスΔ 18
SPOILER Summary/Synopsis: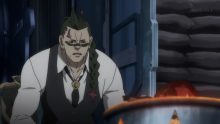 Delta Squad and Walküre are on Voldor for their covert mission. The climate has changed dramatically, thanks to the Protoculture structure. The Aerial Knights arrive at the planet to provide protection to the ruins. Bogue offends Cassim, who then leaves. An uncertain Freyja is teamed with Hayate when she smells apples being cooked by Cassim. She investigates and is captured. However, she's not taken prisoner since Cassim has walked away from the Aerial Knights and Freyja knows him from his farm. Hayate arrives and is disarmed by Cassim. However, Cassim lets them continue their mission after vowing that in the skies, he'll show no mercy.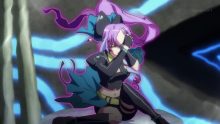 Mirage and Mikumo arrive at the ruins, where Mikumo begins singing. The ruins react, so the other members of Walküre show up to help her. Delta Squad take to the skies to defend Walküre from the Aerial Knights. Hayate synches with Freyja's singing. Roid has King Heinz sing, which causes a massive reaction among everyone. Freyja's singing causes Hayate to start having Var Syndrome, forcing Kaname to stop her. Mikumo starts having memory flashes of her past. She resumes singing solo, swamping Heinz in a fearsome manner for him. Her song destroys the structure, after which Mikumo collapses.
Thoughts/Review:
Well, this episode went in an unexpected direction.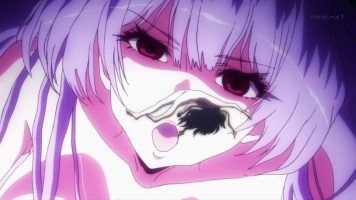 Getting things started, we have Kaname remembering Messer. I actually like this, though I can't figure out if the writers want Kaname to be with Arad or not.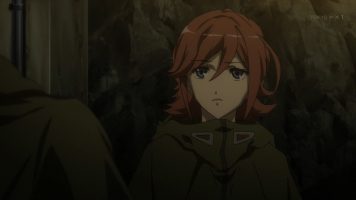 After the Hayate's father is revealed to be the one who bombed Windermere, there's an awkwardness between Hayate and Freyja for a while. I'm glad that didn't last long. I'm OK with Freyja and Hayate as a couple.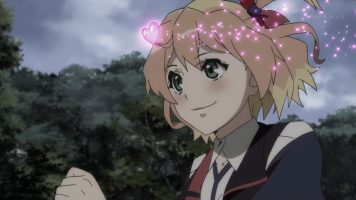 It looks like the forced love triangle element might be over. I hope so. It is a shame that Mirage doesn't have a better character arch. I like her.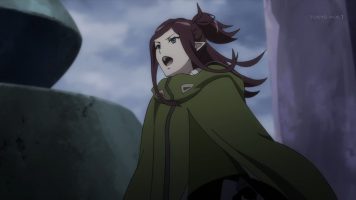 While the series has been showing Cassim's displeasure with the direction Roid has taken Windermere, his temporarily walking away from his fellow Aerial Knights caused me to roll my eyes. That's because this ended up being such an obvious thing so that Cassim could fraternize with the enemy. Also, it allows Cassim to learn Hayate's connection with the bombing of Windermere.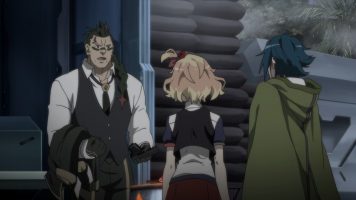 Where things get weird is with Freyja and Mikumo. For Freyja, her connection to Hayate caused him to start getting Var Syndrome. However, it seems the Protoculture ruins/structure started taking her over somehow. It was very strange.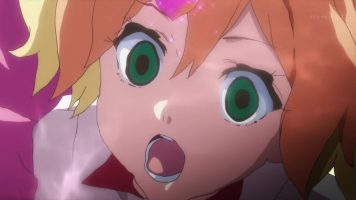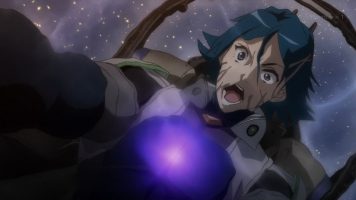 For Mikumo, she too started acting possessed somewhat. She started having flashbacks to her past. However, her solo singing destroyed the structure on Voldor and did something to Heinz. I figure Mikumo may actually be a member of the Protoculture race.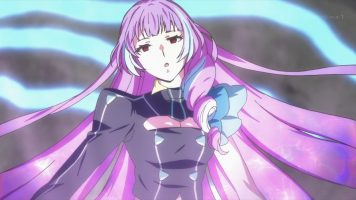 So what the heck is Roid ultimately up to? I can't figure that out to save my life. I'm guessing that Roid is somehow responsible for what happened to Freyja and Mikumo.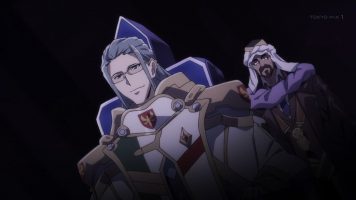 Finally, Bogue is turning heterosexual thanks to Reina. 😆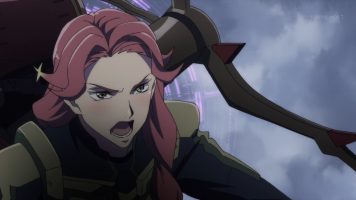 In the end, we get more music CD advertisements (you can't buy these songs on iTunes), but we get some story with a weird ending.