Here is some SPOILER images for the upcoming UQ Holder Chapter 129, courtesy of unknown source.  (My review of UQ Holder Chapter 129 should come out as soon as they appear on Crunchyroll, depending on when Crunchyroll publishes the chapter. At this point, I do not know what that will be)
UQ HOLDER Chapter 129 SPOILERS
The UQ Holder Chapter 129 goodness begins. This is the chapter's spoiler images. I haven't seen any text, but this monthly thing is still new.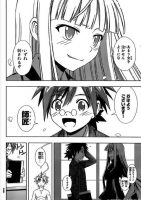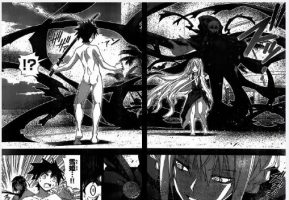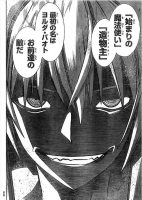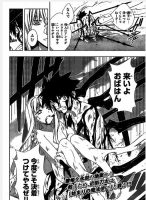 So, for those worried that this would stay too long in the Negima realm, that doesn't appear to be the case.
There are a couple of images for the new UQ Holder color pages, but it is pretty NSFW. So I've made them small and hopefully this doesn't cause problems. Clicking the image will produce the full size version that I have.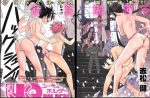 Updates as warranted.
Update #1: More images!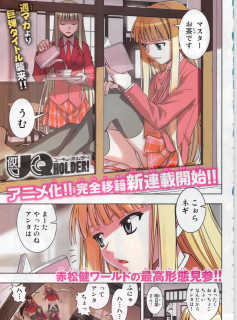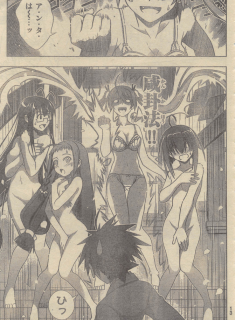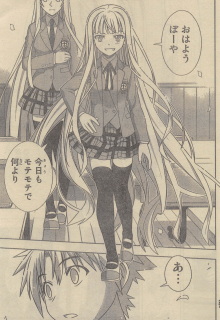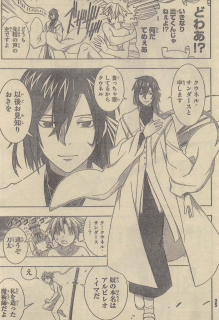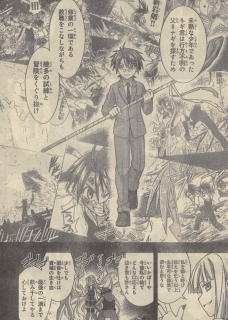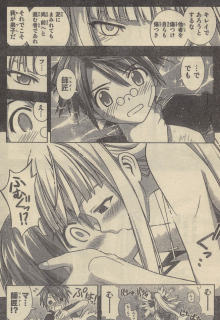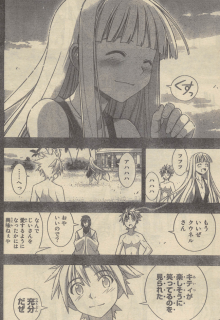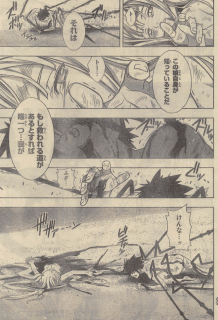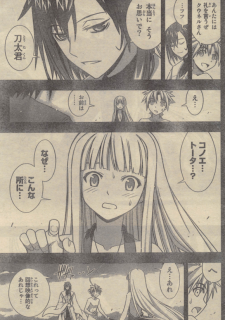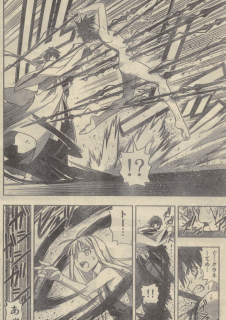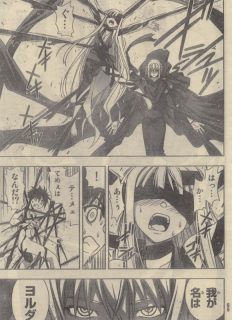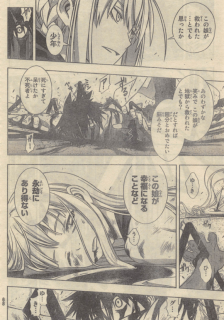 Whew! Hopefully, the page isn't taking 10,000 years to load. In theory, the smaller images I post here should automatically be smaller (which become the large sized files when clicked), but I didn't have time to convert from png to jpg.
Wow. Akamatsu-sensei is opening a can of you know what on Eva and Touta. I don't know if it means anything, but I noticed MotB kinda looks like Fate at times.
Update #2: A bit of information.
DerGilga had initially posted the name, but I didn't know what it meant. Hata provided more info.
Lifemaker's initial name is ヨルダ·バオト. (Yoruda·Baoto, probably name after Yarudabaoto, a super god robot after apotheosis in Super Robot War.)
So there's that. 🙂
Update #3: More images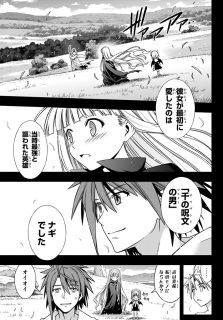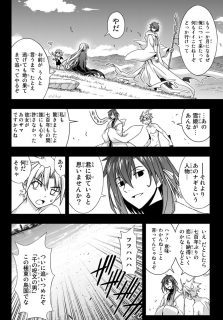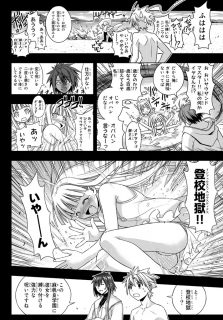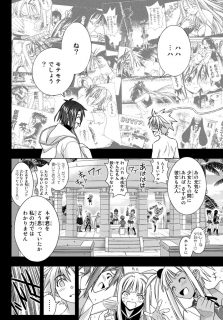 I like this because we might get some additional info added to Eva's time then.