Here are some SPOILER images for the upcoming UQ Holder Chapter 140, courtesy of 2CAT.  (My review of UQ Holder Chapter 140 should come out as soon as they appear on Crunchyroll, depending on when Crunchyroll publishes the chapter.)
UQ HOLDER Chapter 140 SPOILERS
The UQ Holder Chapter 140 goodness begins. Here are the chapter's spoiler images. ^_^
So as before in Negima, the Negi x Asuna combo defeats MotB, only this time, apparently for good. Obviously, the hospital scenes were unknown to us from Negima, but they make sense.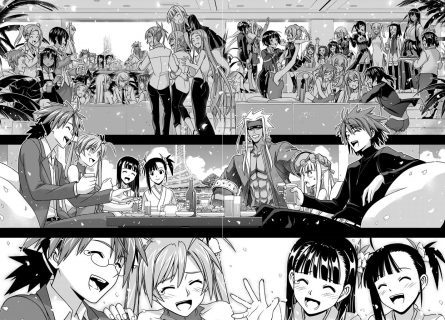 And above, another image from the party we saw in Negima ; it is a new image from it, which is nice.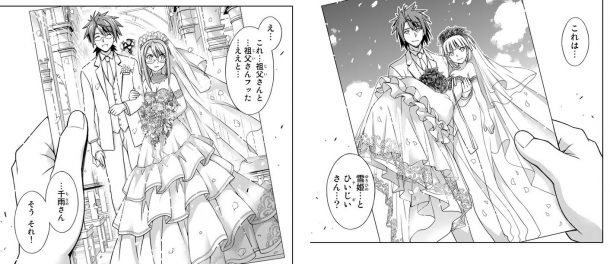 Ha! This wasn't even remotely hinted at in Negima. Chisame became a recluse, but aided Negi at times. Eva went looking for another Nagi. And now, Akamatsu-sensei gets to do his Chisame x Negi ship, which isn't my thing but whatever. And Eva gets her prize in Nagi, which is fine, but I would have loved to have seen more of Eva's time with Nagi and Ala Rubra. Of course, I think that would be difficult with how Akamatsu-sensei structured things. Fitting Eva in the timeline so that she could be pals with Ala Rubra and roam the globe with Nagi while never knowing about Arika seems pretty impossible to me. But, that's what reconning is for. 😉
Next up, the results of the UQ Holder popularity contest. Akamatsu-sensei must be weeping that his girl Kirie wasn't #1.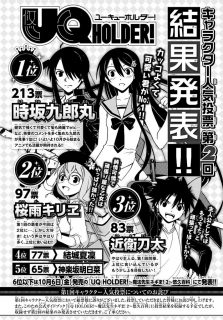 Finally, here's a promo image for the upcoming UQ Holder OAD episode.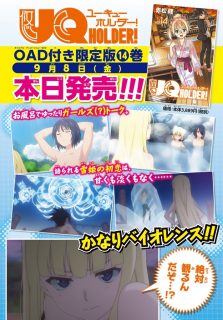 Supposedly, there's going to be 41 pages in the chapter. We'll see how much Akamatsu-sensei fleshes out from the Negima story and how much returns to UQ Holder.
More updates as warranted.
Update #1: Here's another image.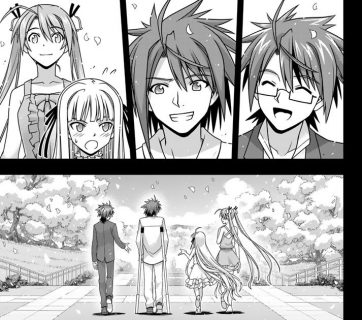 So more silent frames of what happened post-fight.
Update #2: Another image, pre-battle.